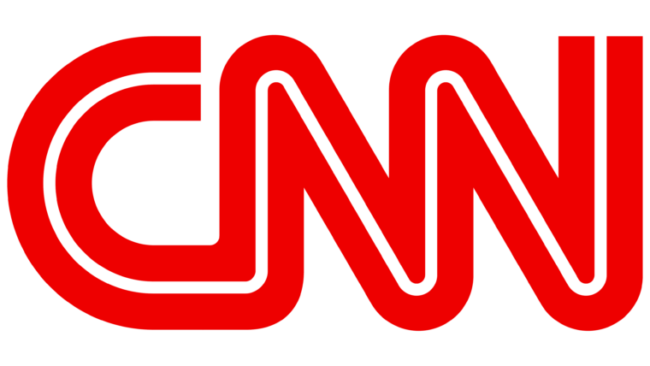 THIS is CNN??
CNN's CEO Chris Licht has been quoted as saying he hoped to do a reset on CNN so it could be perceived as it was in it's original incarnation glory days: as the place for news, a place that would now put the days of the Jeff Zucker happy-talk and advocacy era behind it.
But the disastrous Donald Trump "Town Hall"-which resembled a Trump rally with its pro-Trump audience snickering and cheering as Trump spewed forth his greatest insults and lies while bulldozing past CNN's rising star Kaitlan Collins-has damaged CNN's reputation. CMM's goal of being the place for news has been undercut by its "Town Hall" that made it the place for propaganda.
It's likely to result in a further drop in CNN ratings and rightfully or wrongfully damaged Collin's reputatation as much as CNN's. The program, and CNN"s decision to air it with Trump mega-MAGA fan audience, was even panned by it's own media critic Oliver Darcy in CNN's venerable Reliable Sources newsletter.
CNN senior media reporter Oliver Darcy revealed Wednesday evening that CNN was "facing a fury of criticism" within the company following its controversial town hall with former President Donald Trump.

"It's hard to see how America was served by the spectacle of lies that aired on CNN Wednesday evening," wrote Darcy in CNN's Reliable Sources newsletter.

While he praised the "tough and knowledgable" CNN host Kaitlan Collins for her attempts at fact-checking Trump's remarks, Darcy said Collins was given "an impossible task" and "put in an uncomfortable position," given that the audience was comprised of Republicans who mostly applauded the former president and laughed at his comments.

"And CNN aired it all. On and on it went. It felt like 2016 all over again. It was Trump's unhinged social media feed brought to life on stage," Darcy wrote, noting that Trump's staffers were reportedly "delighted" with the event.

Darcy wrote that "CNN and new network boss Chris Licht are facing a fury of criticism — both internally and externally over the event," before adding, "How Licht and other CNN executives address the criticism in the coming days and weeks will be crucial."
CNN proved itself to be a weak link in challenge facing democracy raising questions such as:
1. Where were the "swing voters" that CNN touted as having been selected to be in the audience?
2. Given Donald Trump's history, did they have any game plan on how to handle a Trump filibuster where he'd ignore a reporter's questions or just talk over her?
3. Was this Licht's idea of showing that it's impartial and is seeking to reclaim it's previous role as the media's center?
Apparently it is:
Chris Licht begins CNN's 9am editorial call by praising @kaitlancollins for a "masterful performance last night." He says "I couldn't be more proud of her" and the whole team in NH. Then he says he's aware of the backlash… More to come

— Brian Stelter (@brianstelter) May 11, 2023
"While we all may have been uncomfortable hearing people clapping, that was also an important part of the story," Licht adds, because those folks represent "a large swath of America," and the media screwed up by missing that part of the story in 2015/16.

— Brian Stelter (@brianstelter) May 11, 2023
Covering Trump is "tricky and messy," Licht says, and it will "continue to be messy and tricky, but it's our job." He confidently says "America was served very well by what we did last night." Many CNN employees strongly disagree.

— Brian Stelter (@brianstelter) May 11, 2023
One likely outcome: a boost to MSNBC ratings.
Another CNN staffer reacts following the end of the Trump town hall: "One of the worst hours I've ever seen on our air."

— Justin Baragona (@justinbaragona) May 11, 2023
Next up on @CNN: The Bill Cosby Comedy Slam.

FFS you all are so on the wrong side of history.#CNNTownHall

— John Pavlovitz (@johnpavlovitz) May 11, 2023
This is CNN's lowest moment as an organization.

(And I remember the glory days of their "balanced" panels back in 2015-2016.)

— James Fallows (@JamesFallows) May 11, 2023
NEW: CNN insiders call the town hall with Trump "appalling" and a "fucking disgrace"https://t.co/FWnHVgM1Em

— Noah Shachtman (@NoahShachtman) May 11, 2023
CNN CEO Chris Licht said he wouldn't allow anyone on his network that said it's raining when it's not.

But he's let someone on now who says it's raining when it's not, and he added hundreds of people to applaud when he does it.

— Alex Sherman (@sherman4949) May 11, 2023
Does CNN count that as an in-kind campaign donation?

— Dan Rather (@DanRather) May 11, 2023
Interviewing Trump? That's journalism. Punctuating the interview with video questions from ordinary voters? That can widen the discussion.

A staged confrontation that invites Trump to play both victim and bully to cheering supporters? That's co-creation of a pro-Trump spectacle.

— David Frum (@davidfrum) May 11, 2023
Ok, I watched as much as I could. CNN was completely unprepared to hold Trump accountable. CNN has done a complete disservice to our democracy. I withheld judgment on this until I saw it. CNN you failed journalism and our country.

— Matthew Dowd (@matthewjdowd) May 11, 2023
Wow. That was the Ishtar of TV town halls. Which is a little unfair to Ishtar.

— Mike Murphy (@murphymike) May 11, 2023
Trump is what Trump was: a thug, crook, and head case.

CNN is what CNN was: partner in a sick dynamic as both Trump scold and Trump publicist

What matters: are *you* what *you* were? You beat Trump before. Now you must do it again. Dispiriting, yes. But you can – and you will.

— David Frum (@davidfrum) May 11, 2023
Lincoln Project on CNN's Trump town hall:

"Tonight's disaster must be a lesson that every other news organization on earth must learn: DO NOT NORMALIZE DONALD TRUMP. CNN gave Trump 90 minutes of uninterrupted air time to rewrite history and reset his own narrative."

— Jennifer Bendery (@jbendery) May 11, 2023
#DoneWithCNN pic.twitter.com/7NkHTYQsDF

— murphyb849 ??? (@murphyb849) May 11, 2023
Tonight we witnessed the lowest moment in the history of American TV journalism.

— Tristan Snell (@TristanSnell) May 11, 2023
OPINION: CNN decided to reward Trump for his reckless and dangerous behavior by giving him a 70-minute Festivus to air his grievances and lies. The network failed journalism, the American public, and its own employees.https://t.co/ZPnPSollZL

— The Daily Beast (@thedailybeast) May 11, 2023
.@cnn Delete Your Network . . . https://t.co/3U5fzPJPvW

— Guy Murray, Esq. ???? (@Guy_Murray) May 11, 2023
More. pic.twitter.com/stuUAstPAL

— Rick Wilson (@TheRickWilson) May 11, 2023
Chris Licht should voluntarily step down. He's brought incredible shame to his once proud network. https://t.co/CEVoos9fYz

— Simon Rosenberg (@SimonWDC) May 11, 2023
This is CNN. pic.twitter.com/Yro1SJExXg

— Ron Filipkowski (@RonFilipkowski) May 11, 2023
It's kind of crazy that Trump called CNN "fake news" and now he's the person to make it official.

— Jason Selvig (@jasonselvig) May 11, 2023
Excuse no one. Not Licht, fascism's lapdog. Nor Collins, his new leans right "star" who shat the bed. Nor all the on air fluffers who promoted this disaster. Not even the tweet writers. No one at CNN is unstained by this. https://t.co/zCdZVgHqzO

— Tom Watson (@tomwatson) May 11, 2023
CNN set up Kaitlin Collins to fail and Trump's lies to succeed.

Trump flooded her fact-checks with an avalanche of disinformation. And the audience was filled with voters who were likely to agree with him. They applauded his smears on E. Jean Carroll. What a disgraceful night. https://t.co/riH0qQOHPQ

— Ahmed Baba (@AhmedBaba_) May 11, 2023
I'm sure that when President Biden does a town hall on CNN, Chris Licht is going to make sure he gets an audience of only Democrats and Democrat-leaners to cheer at his every word too, right?

…right?

— Matthew Chapman (@fawfulfan) May 11, 2023
More:

"Trump spewed his greatest hits of election denying, wallowing in self pity, and told lie after lie, while CNN's hand-picked audience fawned over every answer and even laughed at his version of the sexual abuse case that he lost."

— Jennifer Bendery (@jbendery) May 11, 2023
If a young child is known to light fires, and then I hand the child a box of matches and gasoline, and leave the house for an hour, it seems ludicrous for me to come in the house an hour later and shout "can you believe he burned down the house?!?" This is CNN and Trump.

— Matthew Dowd (@matthewjdowd) May 11, 2023
How much cruelty and contempt for democracy was showcased in that town hall last night?

— Michael Beschloss (@BeschlossDC) May 11, 2023
HuffPost on the Trump Town Hall: A "volcano of bullsh*t". pic.twitter.com/9EDLxBuoq8

— Mike Sington (@MikeSington) May 11, 2023
"There is, this morning, a lightning bolt going through the American electorate and it's reminding everybody the stakes of a second Donald Trump presidency. Last night was bad for democracy, bad for media but even worse for Donald Trump." —@joenbc pic.twitter.com/PhETF21vmj

— Morning Joe (@Morning_Joe) May 11, 2023
MSNBC deserves every new cable viewer they're going to get after the train wreck we witnessed tonight.

— Brian Tyler Cohen (@briantylercohen) May 11, 2023
When you're a star, CNN let's you do it.

— Ron Filipkowski (@RonFilipkowski) May 11, 2023
Wow. Biden has already released a new ad using footage from Trump's disastrous town hall. pic.twitter.com/IFoLgEBnWr

— No Lie with Brian Tyler Cohen (@NoLieWithBTC) May 11, 2023
Some people think the Town Hall was a debacle for CNN. But it was definitely a gold mine for @JoeBiden and Democrats. We are going to highlight multiple Donald Trump statements at the Town Hall from now until next November. This presidential election will not be close. https://t.co/PCkSHMJl0U

— Ted Lieu (@tedlieu) May 11, 2023
If you give would-be fascists all your microphones and megaphones they don't need guns to take over.

— Garry Kasparov (@Kasparov63) May 11, 2023
CNN became a party to Trump's need to psychologically "undo" his defeat by getting the audience to applaud him *for being an assaulter.* The more approval authoritarians get, the more they feel emboldened to be even more lawless. This is why this "town hall" was so dangerous. https://t.co/9Kigk1UMgP

— Ruth Ben-Ghiat (@ruthbenghiat) May 11, 2023
.@cnn Delete Your Network . . . https://t.co/3U5fzPJPvW

— Guy Murray, Esq. ???? (@Guy_Murray) May 11, 2023
Dear Chris Licht,

When you took over CNN, you pledged to "fearlessly speak[] truth to power," to "challeng[e] the status quo," and to "be advocates for truth."

You failed at all 3 tonight.

You either need to fix this mess, now, or you need to resign.

Sincerely,
America

— Tristan Snell (@TristanSnell) May 11, 2023
The more I watch elements of last night's Trump show, the more I think critiques of @KaitlanCollins are unfair. She asked the right questions & after he filibustered and blustered through a few at the outset she got tougher and tougher. Given the format, hers was a tough task. https://t.co/PyilzSjgN6

— David Rothkopf (@djrothkopf) May 11, 2023
The post CNN's Trump "town hall" debacle: THIS is CNN?? appeared first on The Moderate Voice.