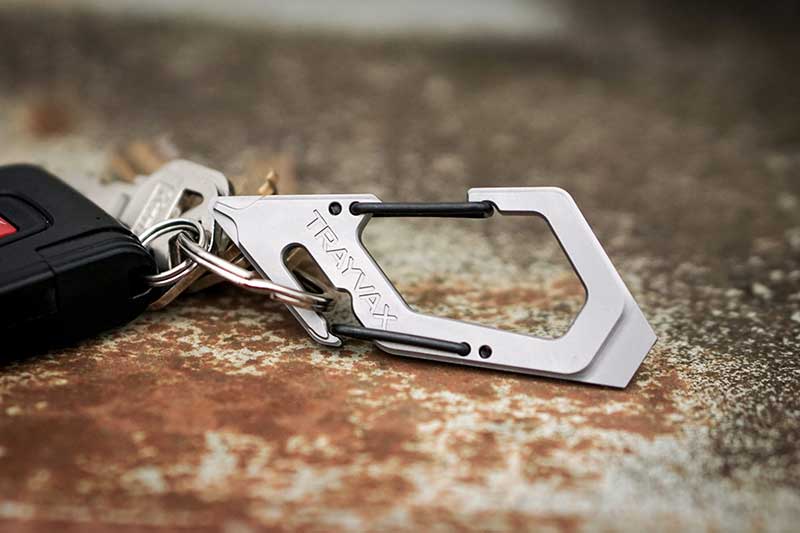 NEWS – When it comes to adding new EDC gear to your collection, space is a concern. I get it. Most people don't want to weigh down their pockets with keys and multi-tools. But what if you could combine the two? That's where the new Trayvax Talon comes in. The Trayvax Talon is a carabiner that holds your keys AND provides some basic multi-tool functionality. It features premium stainless steel construction with a dual-gate design that lets you quickly remove your keys and other tools.
And speaking of tools, the Talon has you covered with a built-in Phillips screwdriver head and both a small and a wide flat screwdriver that can double as a pry tool. There's also a bottle opener because… well… there are always bottles that need opening. The Talon Carabiner is made by Trayvax, so you know it's a quality tool. Head over to trayvax.com where you can be notified when the Trayvax Talon comes back in stock. And while you're waiting, check out some of our other Trayvax reviews.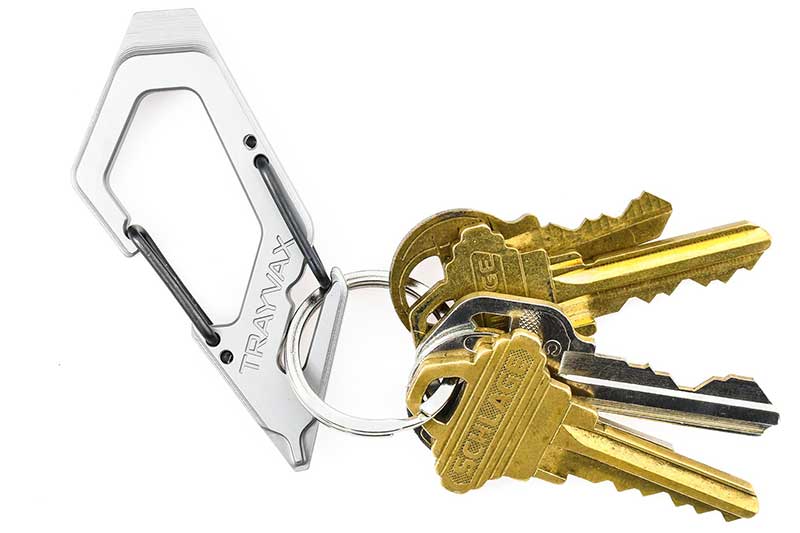 Filed in categories: News
Tagged: EDC, Multi-tool
Talon is a carabiner and multi-tool from Trayvax. Nuff said. originally appeared on The Gadgeteer on July 11, 2021 at 10:30 am.
Note: If you are subscribed to this feed through FeedBurner, please switch to our native feed URL http://the-gadgeteer.com/feed/ in order to ensure continuous delivery.