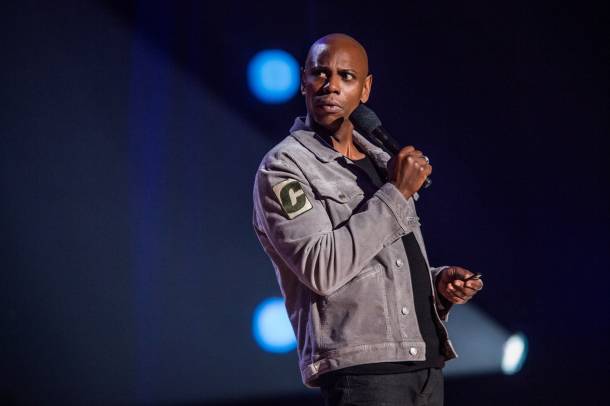 Netflix removedChapelle's Show in late November after the comedian complained that ViacomCBS licensed the Comedy Central program without his approval.
In a new 10-minute video, Chappelle announced that he inked a deal for the show.
Chappelle thanked his fans for supporting him, as well as Netflix and Viacom for making things right.
---
It might seem like ages ago, but Netflix pulled the Chapelle's Show in late November, just over three weeks after it started streaming. The move seemed surprising at the time, but Dave Chappelle explained in a clip at the time that he had called Netflix to tell them the whole thing made him feel bad.
"And you want to know what they did," Chappelle continued. "They agreed that they would take it off their platform just so I could feel better." Nearly three months later, Chappelle confirmed that he and Comedy Central reached a new deal, and the show would return to streaming services, Netflix included.
Today's Top Deal
Price: ""
Coupon Code: "" (by "")
Buy Now
Today's Top Deals
Trending Right Now:
'Chappelle's Show' is streaming on Netflix once again originally appeared on BGR.com on Fri, 12 Feb 2021 at 18:06:58 EDT. Please see our terms for use of feeds.