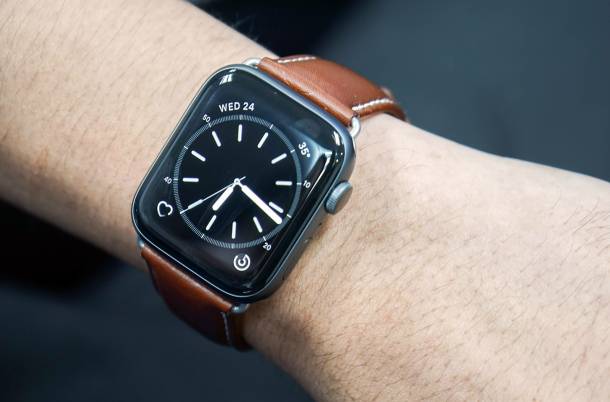 The Apple Watch 7 is rumored to feature a blood glucose sensor, which would allow people with diabetes to monitor blood sugar levels non-invasively.
Current methods to measure blood sugar involve drawing blood and placing the sample on a device. Some people have to perform the procedure several times a day as part of their treatment.
A new patent finding might reveal the technology that Apple will use in the Apple Watch to offer users continuous, non-invasive glycemia readings.
---
The built-in health features of the Apple Watch are easily its most exciting attraction. It's not just the ability to automatically track various activities and monitor health parameters, such as heart rate, movement, and noise levels. The Apple Watch can also detect abnormalities in heart rhythms and tell whether a person has just fallen. The Watch is often credited with having saved a wearer's life, and Apple often mentions those events during its own press conferences. The Apple Watch was recently involved in studies that showed it could detect COVID-19 infection several days before the symptoms appear.
Apple has added more sensors to the Watch in recent years that further advance the wearable's medical uses. Apple Watch 4 introduced support for EKG that can be performed immediately on the patient. Apple Watch 6 brought over a pulse oximeter reader, right in the middle of the pandemic. COVID-19 can severely impact the lungs, and pulse oximeters are useful devices that can help anyone measure blood oxygenation. The Apple Watch 7 is expected to feature an even more exciting health monitoring technology, one that millions of people worldwide have been asking for. The device should feature a blood sugar sensor that would offer a feature not available elsewhere, perpetual glucose monitoring.
Today's Top Deal
Price: ""
Coupon Code: "" (by "")
Buy Now
Today's Top Deals
Trending Right Now:
How the most exciting new Apple Watch 7 feature might work originally appeared on BGR.com on Fri, 12 Feb 2021 at 19:08:40 EDT. Please see our terms for use of feeds.