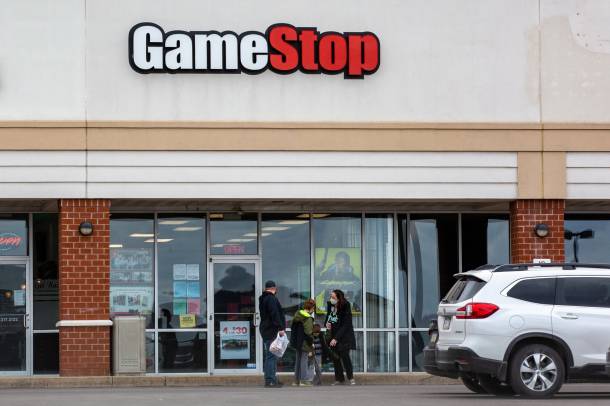 The Justice Department is looking into potential market manipulation regarding the rapid rise of GameStop's stock price last month.
Over the course of a few weeks, Redditors on the WallStreetBets subreddit mobilized and drove the price of GameStop shares up more than 5,000%.
Redditors took advantage of the fact that hedge funds had unusually large short positions on GameStop shares.
---
The wild saga that saw Redditors pump up GameStop shares by more than 5,000% over the course of a few weeks is now the subject of a federal investigation, according to a new report from The Wall Street Journal.
News of the investigation comes a few days before representatives from Robinhood, Melvin Capital, and Citadel are set to appear before Congress. Melvin Capital, if you recall, was the billion-dollar hedge fund that almost went bankrupt due to its extreme short position on GameStop. Citadel, meanwhile, helped bail Melvin Capital out with a cash infusion totaling more than $1 billion. Another layer of complexity is that Robin Hood -- which briefly prevented investors from buying GameStop shares as the stock soared -- has an ongoing business relationship with Citadel.
Today's Top Deal
Price: $14.99
You Save: $19.99 (57%)
Buy Now
Today's Top Deals
Trending Right Now:
The GameStop and Reddit saga is now the subject of a federal investigation originally appeared on BGR.com on Fri, 12 Feb 2021 at 20:10:45 EDT. Please see our terms for use of feeds.