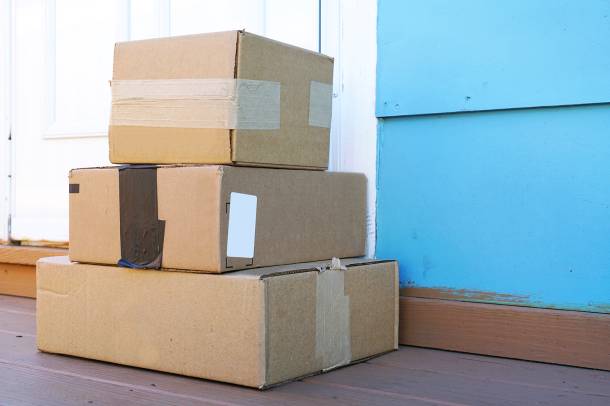 We've got some fantastic daily deals for you to check out on Saturday, so we'll get right to it.
Highlights from today's roundup include reader-favorite Powecom KN95 earloop masks and Powecom KN95 headband masks both on sale for about half what they cost last summer, actual NIOSH N95 masks with a surprising 30% discount, a rare discount on the beloved Philips Hue Lighstrip Plus, $30 off Amazon's best-selling YnM weighted blanket thanks to a double discount, an Echo Flex with a FREE smart LED light bulb for just $14.99, Amazon's awesome Fire 7 tablet for just $39.99, the top-rated TP-Link Deco M5 whole-home mesh Wi-Fi system on sale for only $149.99, a huge $131 discount on the incredible Neato D4 laser-guided robot vacuum, and almost HALF off hard-to-find Purell hand sanitizer pump bottles.
Scroll through all of today's best deals below.
Price: $66.47
You Save: $13.52 (17%)
Buy Now
Price: $49.90
You Save: $10.00 (17%)
Buy Now
Price: $48.96 ($2.45/Count)
You Save: $21.01 (30%)
Buy Now
Price: $17.80 ($0.56/Sanitizer)
You Save: $15.02 (46%)
Buy Now
Price: $14.99
You Save: $19.99 (57%)
Buy Now
Price: $39.99
You Save: $10.00 (20%)
Buy Now
Price: $149.99
You Save: $40.00 (21%)
Buy Now
Price: $299.00
You Save: $130.99 (30%)
Buy Now
Today's Top Deals
Trending Right Now:
10 deals you don't want to miss on Saturday: 30% off NIOSH N95 masks, Philips Hue Lightstrip, weighted blanket, more originally appeared on BGR.com on Sat, 13 Feb 2021 at 07:58:11 EDT. Please see our terms for use of feeds.