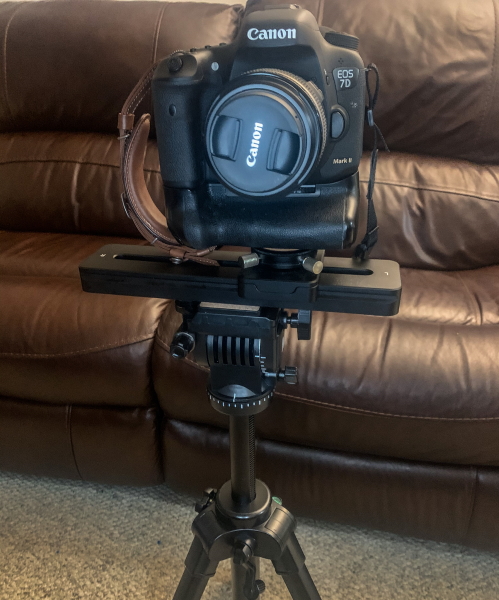 REVIEW – There are many types of gear that photographers and videographers use to capture different types of scenes and footage. One such device is a slider that can be used for great video, including time-lapse footage, video with movement and interest, etc. Over the years, I have purchased 2 quite expensive motorized sliders that are also quite large and not easy to transport unless I am driving. They also cannot fit into any of my backpacks. The Smartta SliderMini 2 offers the range and movement that is needed for many shoots, and it is also motorized and can be app-controlled. So, let's set it up and take it for a spin.
What is it?
The Smartta SliderMini 2 is an ultra-portable and app-controlled camera slider that allows you to
capture amazing footage with cinematic movement.
What's in the box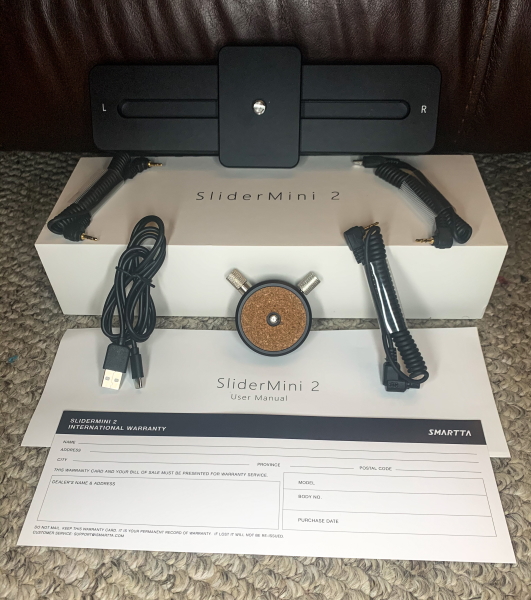 1 x SliderMini 2
1 x Recharge Cable
1 x Warranty Card
1 x Shutter Release – S1
1 x Shutter Release – C1
1 x Shutter Release – C2
1 x User Manual
Design and features
Specifications
Horizontal Load Capacity: 15kg/33lb
Vertical Load Capacity: 1.25kg/2.76lb
Travel Length: 200mm / 8 in
Max. Speed: 10mm/sec (0.4 in/sec)
Min. Speed: 0.1mm/sec (0.004 in/sec)
Power & Battery: Built-in li-polymer battery, 5V/1A 1500mAh; 52 hours (normal use); Up to 14 hours active slide movement
Charging Time: 1.5 hours
Material & Processing: High-quality aluminum alloy
App: iOS: Above 10.0; Android: Above 5.0
Features
Horizontal Load Capacity: 15kg/33lb
Vertical Load Capacity: 1.25kg/2.76lb
Travel Length: 200mm / 8 in
Max. Speed: 10mm/sec (0.4 in/sec)
Min. Speed: 0.1mm/sec (0.004 in/sec)

From the top of the slider, you can see the camera mounting plate and the groove that represents the distance of travel L/R. Underneath the slider, there is a mounting point for you to be able to attach it to a tripod. Both mounting points have 1/4″ x 20 mounts with 3/8″ adapters. On the side marked "L" there are the battery indicator lights and the power button. On one of the long sides, there is the USB-C charging port and the shutter release cable jack.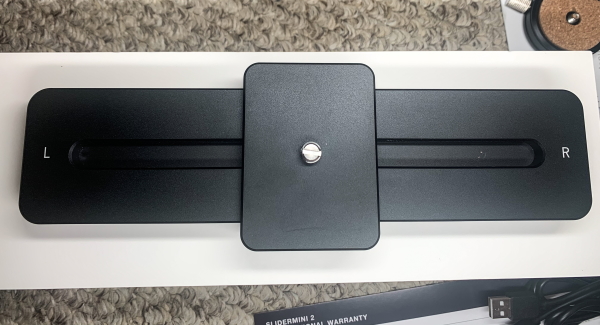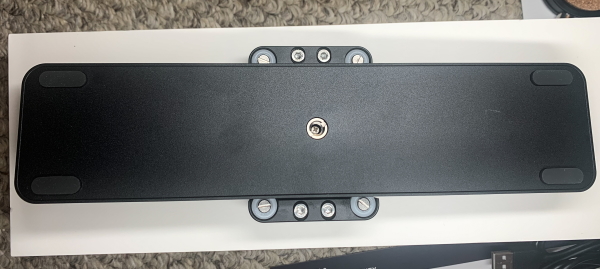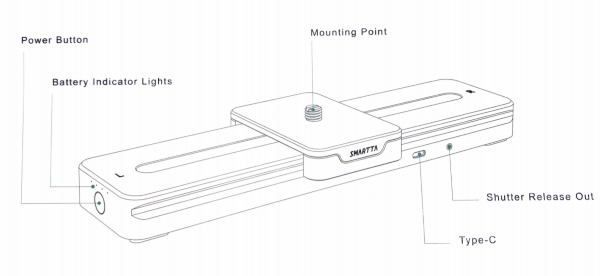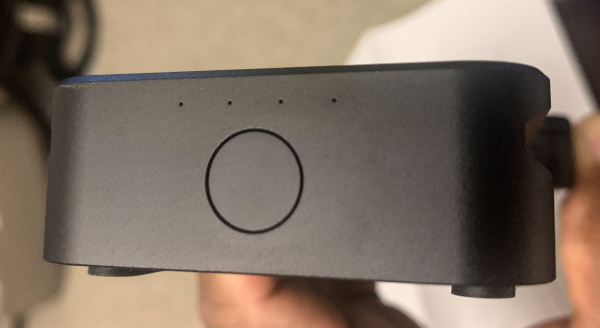 Smartta included an adapter that mounts between the camera and the mounting plate to easily allow you to turn the camera 360 degrees.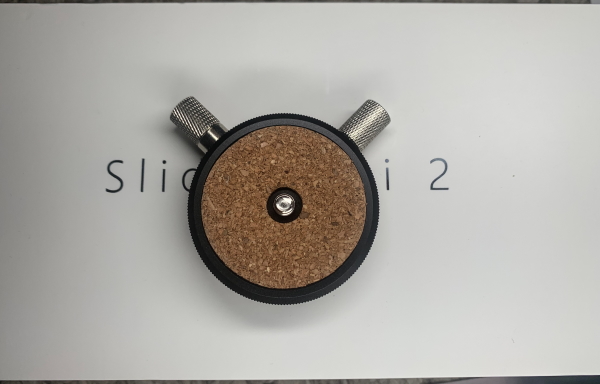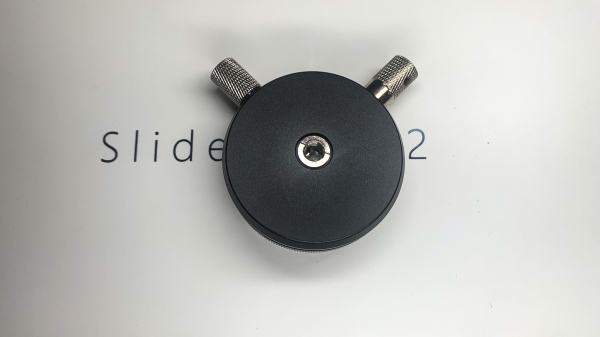 Performance
The first thing that you do is to fully charge the slider via the USB-C port and included cable and download the app. After you install the app, and power on the slider, they connect via Bluetooth very easily. While the slider can be controlled from left to right via the power button, the full creative control comes from using the app.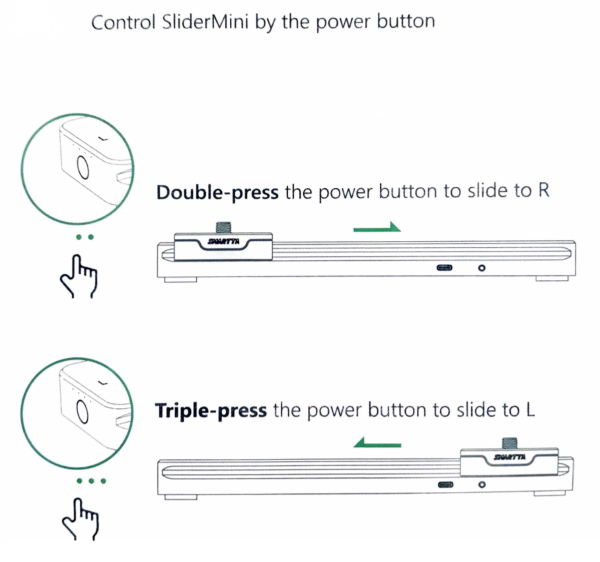 The app: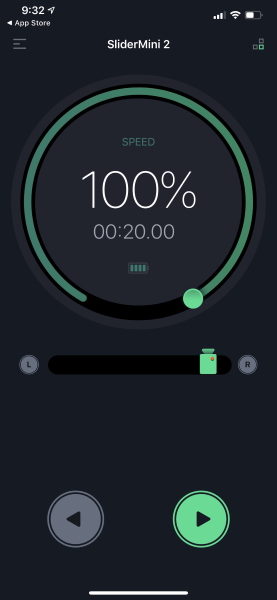 The following video shows the functionality of the app.
If you are shooting timelapse video or snapshots as the camera moves and want to control the shutter from the app, Smartta provides 3 shutter release control cables. The following is the information regarding which cameras are supported and by which cable:
Shutter Release – C1, supports:
Canon 7D/ 7DII/ 6D/ 50D/ 5DII/ DIII 5D/ 5D41/ 5DS 1/ 40D/ 30D/ 20D/ 10D / 1D/ 1DS/ 1DX/ 1Ds Mark I/ 1Ds Mark II/ 1Ds Mark IV/ EOS-1VI/ EOS-3
The following video shows controlling the slider via the app:
Some examples of the smoothness of the footage:
This video includes the audio/noise the camera mic picks up. (Canon 7D MKII with extended grip and 10-18mm lens):
This video is taken with the same camera but I muted the audio track:
I also tested the shutter release with the provided cable and it works well.
I will post an update if/when I get to test the slider with a mirrorless camera.
What I like
The build quality
The fluid movement
The great app control
The functionality and versatility
The compact size
What I'd change
I would recommend using this slider with a mirrorless camera. Both my Canon 7D MKII and my 5D MK IV with extended grips and small lenses seem to be a bit heavy for the slider and the result is quite a bit of noise albeit that the movement is still smooth. To fix this I would simply edit and mute the audio track from the footage. However, I do not trust the slider enough with my heavy cameras to try any vertical movement.
Final thoughts
I like this slider. It is compact, its movement is smooth and the app control is a winner. The only issue that I have is that my DSLR cameras are heavy, and several of my lenses are Sigma Art lenses and quite heavy. Also, the weight capacity of this slider does limit my lens choice. I am sure that a mirrorless camera will be a perfect match. I think that this is a great photography/videography tool. Well built and well done!!
Price: $379.00
Where to buy: ismartta website (Coupon code: gadget20 save $20. Expires October 12, 2020)
Source: The sample for this review was provided by Smartta
Filed in categories: Reviews
Tagged: Camera gear, Photography, Video
Smartta SliderMini 2 motorized camera slider review originally appeared on The Gadgeteer on September 16, 2020 at 9:00 am.
Note: If you are subscribed to this feed through FeedBurner, please switch to our native feed URL http://the-gadgeteer.com/feed/ in order to ensure continuous delivery.