Lahore Qalandars became the first team to win back-to-back Pakistan Super League (PSL) titles but many players across the tournament can be proud of their efforts even if their teams fell short.
Here are five players who achieved great personal heights in this edition and can look back fondly at their own exploits in it.
Shaheen Shah Afridi
Shaheen becoming the first captain to lift the Pakistan Super League trophy twice is a testament to his incredible leadership and cricketing skills.
That he has done it in consecutive seasons to help Lahore become the first champion to defend their title at the tender age of 22 is even more incredible. That he has done it when he is yet to be eliminated from the tournament is him just rubbing it in our faces that this is his world and we are only living in it. And since it is his world, cricket's best left-arm pacer has pretty much decided that he fancies himself as an all-rounder now.
If anyone feels like disagreeing, they can argue with his 44 off 15 deliveries with the bat and four wickets with the ball in the final. Shaheen's blistering knock brought his side inspired his side to 200 when it looked like they might struggle to reach 150 before he registered the best-ever figures in a PSL final with the ball.
Imad Wasim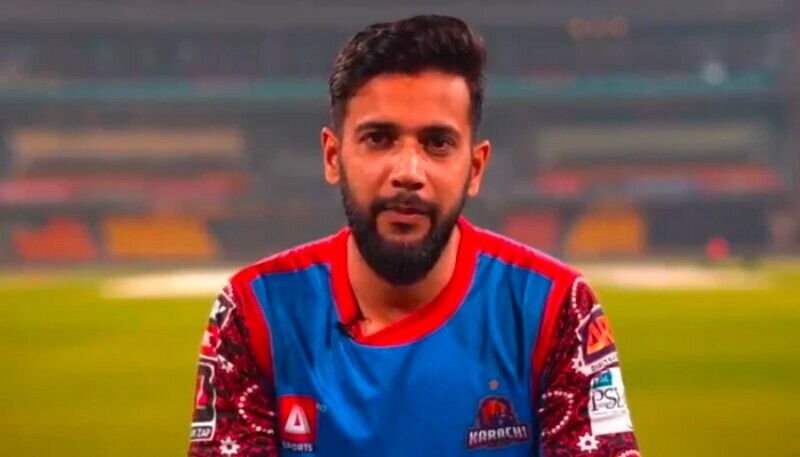 It seems strange to include the captain of the tournament's biggest disappointment in the list of winners, but Imad really highlighted the ridiculousness of dropping him from the national side with match-changing performances with both bat and ball.
The left-hander smashed 404 runs with the bat at an average of 134.66 and a strike rate of 170.46.
Not satisfied with being the tournament's fifth-highest run-scorer, Imad also finished as his side's joint top wicket-taker and only three bowlers in the entire league gave away runs at a lower rate while taking as many wickets as Imad's nine.
At least some of the blame for Karachi Kings' woeful performances can be laid at the feet of Imad the captain but Imad the player was nearly flawless in the tournament.
Imad's performances in PSL8 made his case so forcefully that he has been recalled to the Pakistan squad, a decision that should have always been a no-brainer considering he is the country's best finisher with the bat and only Rashid Khan has a better economy in T20I cricket among active bowlers.
Ihsanullah
The pacer had a final to forget, suffering a meltdown of dramatic proportions in the last over he bowled in his breakout tournament, but boy was it a breakout tournament to remember.
The fiery right-hander finished as the tournament's second-highest wicket-taker with 22 wickets behind his Multan teammate Abbas Afridi who took one wicket more. Ihsanullah was the clear star of the Multan bowling line-up though, with his economy rate of 7.59 nearly two runs an over better than Abbas's 9.45.
Ihsanullah was the tournament's best bowler after Rashid Khan, which is no shame at all, and his exploits at the tournament have already earned him a call-up to the national side.
A remarkable achievement for a 20-year-old bowler who had bowled just 141 deliveries in his entire T20 career before this PSL.
The Swat-born pacer became not only the youngest player of the tournament in PSL history but also the first bowler to ever win the award.
Muhammad Rizwan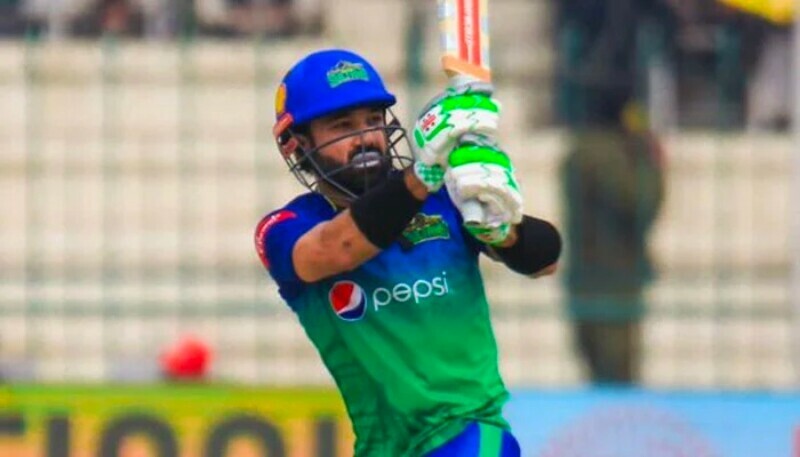 After finishing as the second-highest scorer in the last two editions, Rizwan managed to reach the pinnacle this time around. The Multan skipper would be thoroughly sick of the sight of Lahore through — two final defeats against Qalandars preventing the right-hander from winning four PSL titles in a row.
Rizwan has scored 500 or more runs in each of the last three PSL editions since becoming Multan Sultans captain. The achievement is put into perspective by the fact that all other batsmen across eight editions combined have only managed to breach that 500-run mark as many times as Rizwan has on his own in the past three editions.
He will be left to rue his brain fade against Rashid in the final, holing out to long-on when the game was there to be won, but he can hold his head high besides that.
Rizwan was inspirational as both batsman and captain as he guided Multan to their third consecutive final under his leadership.
Babar Azam
The Pakistan skipper is head and shoulders above everyone else on the list of run-getters in PSL history — his tally of 2,935 runs is more than 500 runs ahead of Fakhar Zaman's tally of 2,368 in second place.
Yet it seemed that Babar had a point to prove this time around after being forced out of Karachi Kings and seeing his leadership and batting questioned by his former franchise teammates.
Babar scored 522 runs in the tournament, dwarfing the combined efforts of Shoaib Malik (200) and Haider Ali (109) — the two players Karachi brought in to replace him. That he did so at a better strike rate than Malik, Haider, and Mathew Wade — the other platinum batsman in the King's side — must have been particularly satisfying for Babar considering Kings were eager to point to his slow batting as a reason for their poor performances last year.
Even more satisfying would have been the stark contrast in fortunes of the two sides as Kings suffered a second successive group-stage exit while Peshawar were only knocked out of the tournament by eventual winners Lahore in the second eliminator.
Abbas Afridi
It is bizarre for someone to finish as the tournament's highest wicket-taker but still be considered only the third-best bowler of their side, yet Abbas Afridi may consider himself to be in that one-man boat after seeing Ihsanullah and Usama Mir earn most of the plaudits.
The 21-year-old will never capture the public's attention in a country obsessed and blessed with pacey fast bowlers, but he has proven himself to be a canny operator and does not shy away from bowling when the pressure is at its highest.
Abbas's economy of 9.45 was the worst of any bowler with more than 10 wickets, but there is no doubting his wicket-taking ability and his strike-rate of a wicket every 10.2 deliveries was the best for any bowler who bowled more than four overs. If he can build on the 17-not-out he scored off six deliveries in the final, then there is a fast-bowling all-rounder spot in the Pakistan side that he can pretty much walk into.
Two Afridis combining to score 62 runs off 21 deliveries in the final is just a wonderful quirk that Pakistan fans would love to emulate in the national side.
---
Photos by Pakistan Super League/Twitter