It's finally PlayStation Portal review day. Today, the reviews of Sony's anticipated and somewhat confusing remote play device have dropped, and the general consensus appears to be the same as what people said before they got their hands on it — it's an interesting product, and it's also definitely not for everyone.
The PlayStation Portal features an 8-inch, 1080p screen that is capable of up to 60 frames per second of gameplay. The device is meant to stream games directly from your PS5 over Wi-Fi, so have fun playing your games in bed if your console is in your living room.
PlayStation Portal is the perfect device for gamers in households where they might need to share their living room TV or simply want to play PS5 games in another room of the house. PlayStation Portal will connect remotely to your PS5 over Wi-Fi**, so you'll be able to swiftly jump from playing on your PS5 to your PlayStation Portal. PlayStation Portal can play supported games that are installed on your PS5 console and use the Dualsense controller.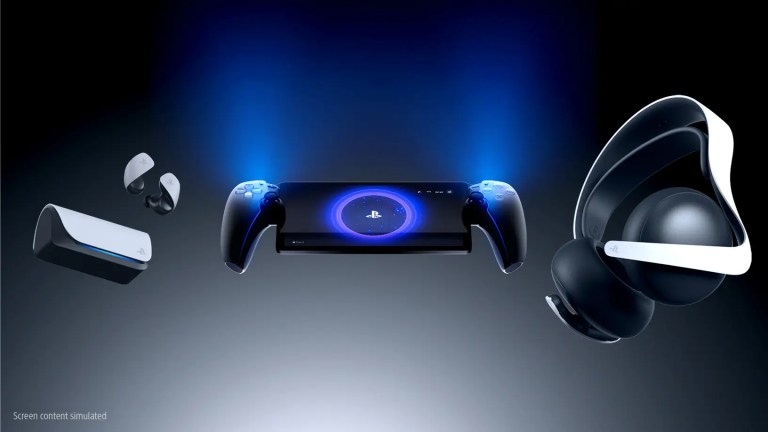 It's such an interesting proposition, especially since it doesn't support Bluetooth wireless headphones outside of Sony's own Pulse earbuds and headphones or streaming games from Sony's cloud services. It is entirely made to stream games that are installed on your PlayStation 5 console. For some PS5 gamers, it's exactly what they've waited for. SOME is the keyword here, and that seems to play out in the reviews.
The PlayStation Portal will launch on November 15th for $199. The Pulse Explore and Elite headphones — the only headphones that work with the device — will be released in December. If they want to use wireless headphones, customers will need to shell out at least $349 for the setup.
Ahead of its release, we have all of the reviews dropping for the new remote-play device. You can check out all of the reviews we've put together below:
Video reviews
Spawnpoiint
Review and unboxing of the NEW PlayStation Portal, a handheld gaming device that lets you play your PS4 and PS5 games on the move. We'll look at the design, portability, gaming features, remote play and how it works away from home. AD PlayStation Portal gifted by PlayStation.
CNET
The PlayStation Portal Remote Player is a fantastic accessory for the PlayStation 5 but is definitely not for everyone.
Adam Savage's Tested
PlayStation Portal is here! Sony's remote play handheld has been divisive since its announcement, and we're finally able to test it ahead of its launch this week. We compare the PlayStation Portal's remote play experience with streaming to a phone or the Steam Deck, demonstrate the user interface, and explain the potential and limits of this companion to the PlayStation 5.
Tech Spurt
Unboxing Sony's PlayStation Portal, a PS5 Remote Play handheld console for streaming your game over WiFi, wherever you roam. Here's my early review of the PS Portal, which only works with the PlayStation 5, along with notes on setup, gameplay and battery life.
Geek Street
Full review of the new PlayStation 5 Portal with full setup instructions, gameplay, and how it performs via WiFi and on my network.
Written reviews
The post PlayStation Portal reviews: Great for some, but not for everyone appeared first on BGR.
Today's Top Deals
Today's deals: $69 AirPods, $6.50 Kasa smart bulbs, $400 off Acer Swift X 14 laptop, Peloton deals, more
Trending Right Now:
PlayStation Portal reviews: Great for some, but not for everyone originally appeared on BGR.com on Mon, 13 Nov 2023 at 10:44:00 EDT. Please see our terms for use of feeds.