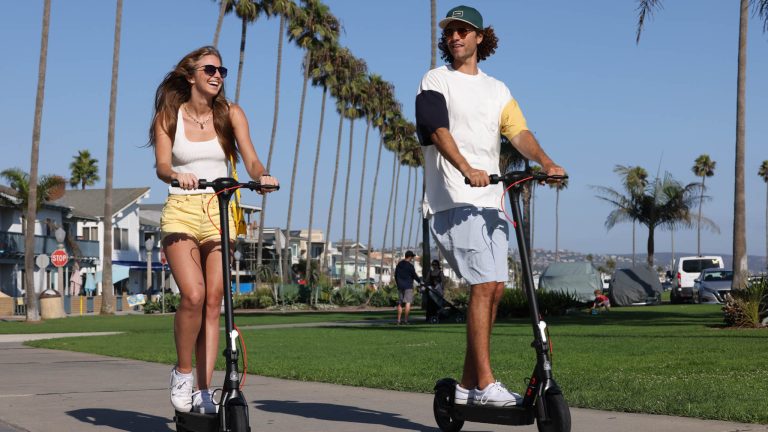 This is a sponsored article and all content and opinions expressed within are of the author.
Hiboy is a mobile vehicle solution provider that was founded nearly a decade ago in 2014. The company's founder, Mark Liu, had one goal in mind when he first established the brand. For most people, daily commuting is merely a hassle that they have no choice but to endure. With Hiboy, Liu wanted to change that and make the daily commute something that people actually look forward to.
The brand is fully committed to making electric bikes and electric scooters that are innovative, reliable, safe, and affordable. But there's also one more criterion that every Hiboy product must meet: It has to be fun.
People love Hiboy electric bikes & scooters
Hiboy's mobility solutions can make you feel like a kid again. Whether you're commuting to a job or a university, a Hiboy electric scooter or bike lets you relive the carefree joy you experienced as a child.
After all, the daily grind doesn't have to be something you merely endure. You might actually look forward to your morning and evening commutes if you get to soar around town on a Hiboy electric scooter or bike.
Electric bikes and scooters have been game-changers for modern transportation. These affordable, eco-friendly devices make it fast and easy to travel anywhere in your area. That's especially true with Hiboy, which is one of the most beloved mobility solution brands out there.
The company has won several awards and accolades. ESG recently named the Hiboy S2 the best scooter under $500. Also, Hiboy was 2023's #1 brand in North America in Amazon's scooter category.
More importantly, Hiboy electric bikes and scooters are adored by users.
Hiboy's product lineup
One of the reasons Hiboy is so successful is the company's approach to product development and refinement. User feedback is a cornerstone of Hiboy's R&D strategy.
The company strives to ensure that customers are not only heard, but also that their feedback is taken into account when Hiboy designs and builds new products. Hiboy currently has more than 10 new electric bike and scooter models in development to address the diverse range of needs among the company's expanding user base.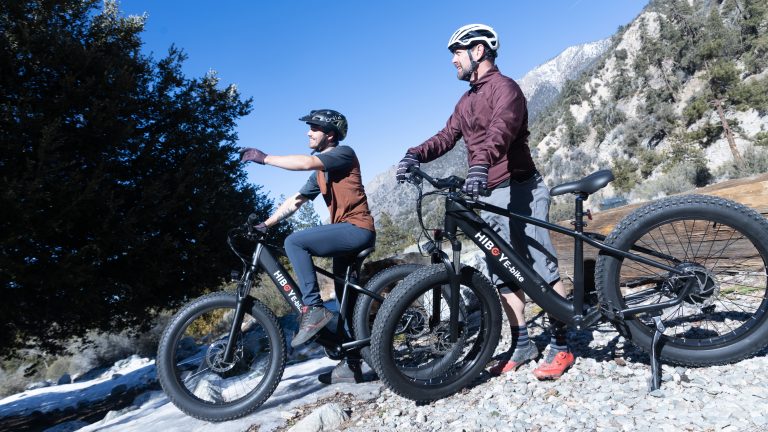 Of course, Hiboy already has an expansive product catalog with plenty of electric scooters and bikes to choose from.
Electric scooters
Entry-level e-scooters: S2, KS4, MAX3
Mid-range e-scooters: S2 Pro, KS4 Pro, S2R Plus
High-performance e-scooters: S2 MAX, MAX Pro, ECOM 14, VE1 Pro
See the entire Hiboy electric scooter lineup right here
Electric bikes
Exciting news! Hiboy has officially entered the Black Friday Mega Sale season. Prices are at their lowest all year, and by participating in the event, you can even get free electric bikes and scooters, or substantial discount coupons. Check it out at this link.
Hiboy sales & service
Another great bonus with Hiboy is that the company has warehouses in most states across the US. That way, orders are delivered within 3-5 days. It's also one of the many ways Hiboy keeps costs down. In turn, those savings allow the company to offer low prices and periodic discounts.
"In collaboration with our partners and component suppliers, and while ensuring efficient logistics, we continuously work to lower our costs. This is why Hiboy products can maintain competitive prices while offering exceptional performance and a comfortable driving experience. We believe that in the future, we will bring even more budget-friendly yet high-performing electric mobile vehicles to the market and our consumers."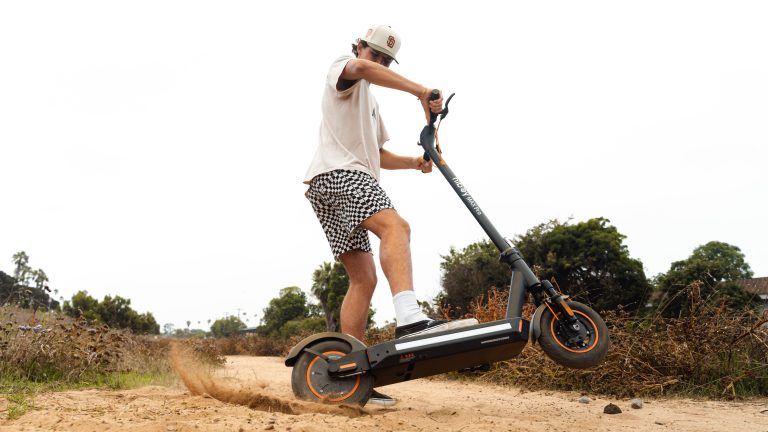 Hiboy also has a vast dealer network that includes more than 190 dealer and repair locations across the US.
This allows more customers to enjoy some hands-on experience with a Hiboy electric bike or scooter before they decide which one to purchase. It also means repairs are often fast and easy, in the event that someone damages their bike or scooter.
"Hiboy has a network of over 190 collaborative dealers and repair partners across the United States. While our official website showcases our products in stunning images and videos, we firmly believe that the true essence of our products can only be appreciated through hands-on experience. We encourage more dealers and repair partners to join Hiboy in providing customers with enhanced post-sales services. This collaboration ensures a better shopping experience and superior after-sales support for our customers. We welcome the addition of more distributors and repair partners in the future to further enrich our customers' overall experience"
You can learn more about Hiboy and explore the brand's entire lineup on the Hiboy website.
The post Hiboy Brand Overview: Transforming Commutes with Innovative Mobility Solutions appeared first on BGR.
Trending Right Now:
Hiboy Brand Overview: Transforming Commutes with Innovative Mobility Solutions originally appeared on BGR.com on Mon, 13 Nov 2023 at 07:43:00 EDT. Please see our terms for use of feeds.