Mothers of heroes, widows of war: these are the only women who appear in Cyprus' history books, according to one expert. ALIX NORMAN asks why 50 per cent of our population has been erased from the records
Cyprus, it seems, is not great to its women! While Sweden and Denmark rank at the top of the EU Gender Equality Index, scoring 84 and 78 out of the maximum 100 points (which indicates perfect gender equality), Cyprus sits far lower on the scale.
Scroll down past Spain and Belgium, past Italy and Estonia and Latvia, and there – just below Poland and a mere four points above Greece, which sits dead last) – is Cyprus. We score 57 out of 100. And we're ranked 23rd of 28 member states. And that's even after our recent progress: since 2010, Cyprus has jumped eight points and improved its position by six places!
"But then gender equality has never been a priority on this island," says Georgia Spanou. "And the reason lies firmly in our past…"
An adjunct university professor and museum educator, Georgia has multiple degrees, including a BA in Education, two Masters (in Theatre and Drama), and a PhD in Cultural Studies. But she's one of the rare academics who utilises their research for practical, public purposes; someone who likes to "connect the dots" between past and present, theory and practice.
"You know, in Cyprus, we don't have a good relationship with history," she explains. "There always seems to be a delay in introducing new ideas, often due to geographic, economic or cultural reasons. The Enlightenment, for example, swept Europe in the 17th century. Here, its effects were both very limited and much delayed.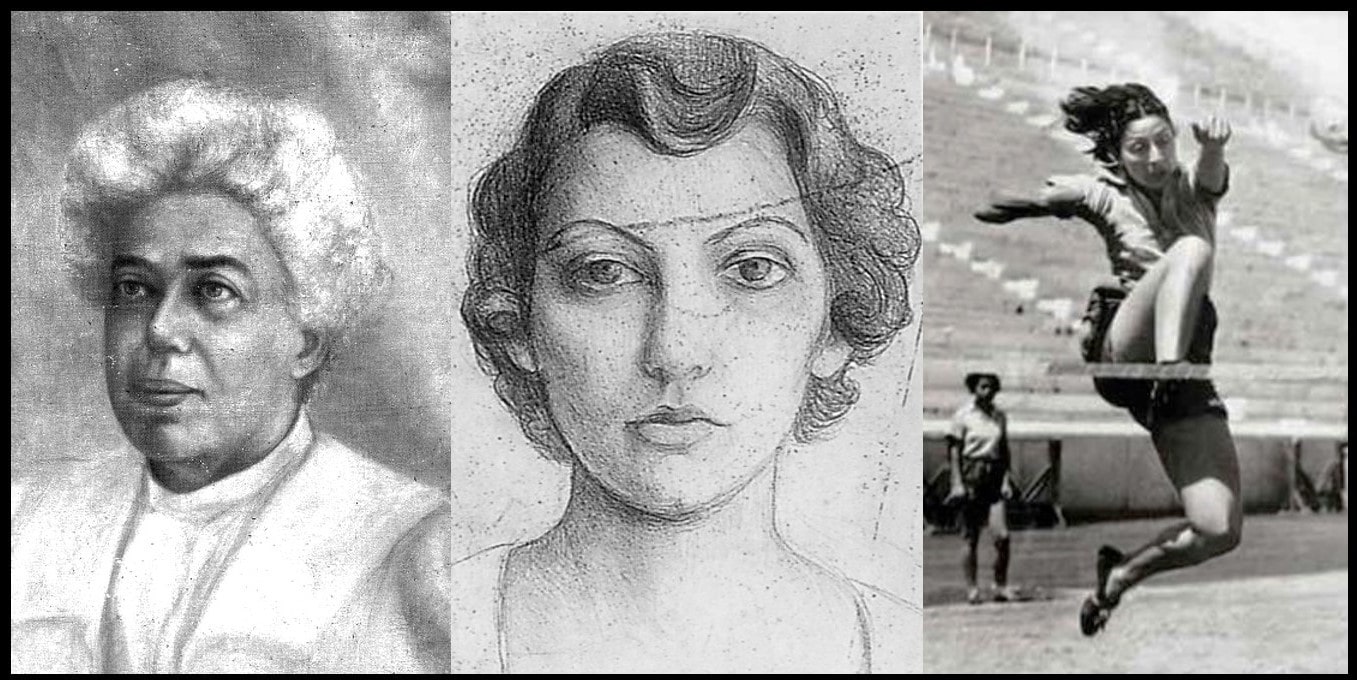 "At the same time, most of our local records have always been male-dominated: they express men's achievements and views of the world. Which leaves us with a very one-sided version of history. In Cyprus, we only get half the truth…"
In an attempt to remedy this oversight, Georgia has written 'Κύπριες Γυναίκες που Εμπνέουν' (Cypriot Women Who Inspire), a book that highlights the achievements of three pioneering Cypriot women: Polyxeni Loizias, Loukia Nikolaidou and Domnitsa Lanitou. And it's forcing us, she adds, "to un-learn what we thought we knew.
"Polyxeni Loizias was Cyprus' original feminist," Georgia reveals. "As the editor and publisher of the first feminist newspaper on the island, she brought women's rights to the fore in everything from education to equal opportunities. Loukia Nikolaidou was the first woman to study Fine Arts in France, and is one of Cyprus' main representatives of Modernism in the arts. And Domnitsa Lanitou was the first Cypriot woman to participate in the Olympic Games.
"Together, their achievements encompass just a fraction of Cypriot women's accomplishments in the areas of education, art and sports," she adds. "All three are inspirational; all three are very deserving of recognition and celebration. And yet very little is known of them," says Georgia. "Their stories are not taught widely in any school system…"
Initially, Georgia began writing this fascinating book as an antidote to her research. "During the data collection for my PhD thesis, I began looking for answers about the construction of Greek Cypriots' collective cultural identity. There were," she explains, "any number of stories written about the notable people of our past. But I was surprised by how very few mentioned women. Our kids," she reiterates, "are only being told half the truth."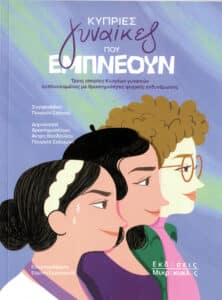 Currently, Georgia suggests, there are "no substantial references to Cypriot women and their role in society in school textbooks. Those women who do get a mention appear only in relation to men: as mothers of male heroes, or the widows of those lost in 1974. Other than that, women are invisible in our history!"
Women who Inspire is aimed mainly at children; already, many local teachers have reached out to Georgia about the book, intending to use it in the classroom. But there's also a great deal in the text that will be extremely eye-opening for all ages. And there are more than a few adults who will enjoy not just the stories, but also the wealth of activities….
Georgia's colleagues, primary school teachers Andri Theodolou and Georgia Solomou have formulated several activities that help readers of all ages engage with the book on a practical level. These activities aim to "initiate an internal dialogue that builds soft skills, promotes children's resilience and lead to a personal development process. The work we do to change ourselves has an accumulative impact on a social, collective level. It leads to better human relationships; to a community that will no longer tolerate discrimination.
"We want young people to both learn about these inspiring women, and also participate actively in projects that challenge stereotypes and encourage inclusivity. Through this book, we're encouraging the next generation to question, reflect and ultimately become champions of gender equality in our society."
It is, she acknowledges, one very small step for Cypriot women. But it's nevertheless vital if Cyprus is ever to improve its gender equality record.
"These three female pioneers show us that every person has a mission in life; an obligation to take a stance. They prove that the journey is not always easy, and that there will be many detractors along the way. But they also demonstrate that perseverance, resilience and a commitment to one's beliefs can lead to meaningful change.
"By instilling these values in our young readers and encouraging them to be champions of gender equality, we hope to plant the seeds of progress. It may be a small step," she concludes, "but it's a step towards a more inclusive and just society in which everyone has the opportunity to fulfil their potential, regardless of their gender.
"With Women Who Inspire, we are telling the other side of Cyprus' history. We're allowing these women's stories to serve as a beacon of inspiration. To remind us that, despite adversity, positive change is actually very possible in Cyprus."
---
Κύπριες Γυναίκες που Εμπνέουν (Cypriot Women Who Inspire) is available in Greek from all good bookshops. A public presentation of the book will take place at Lanitio Theatre in Limassol on November 20.
---