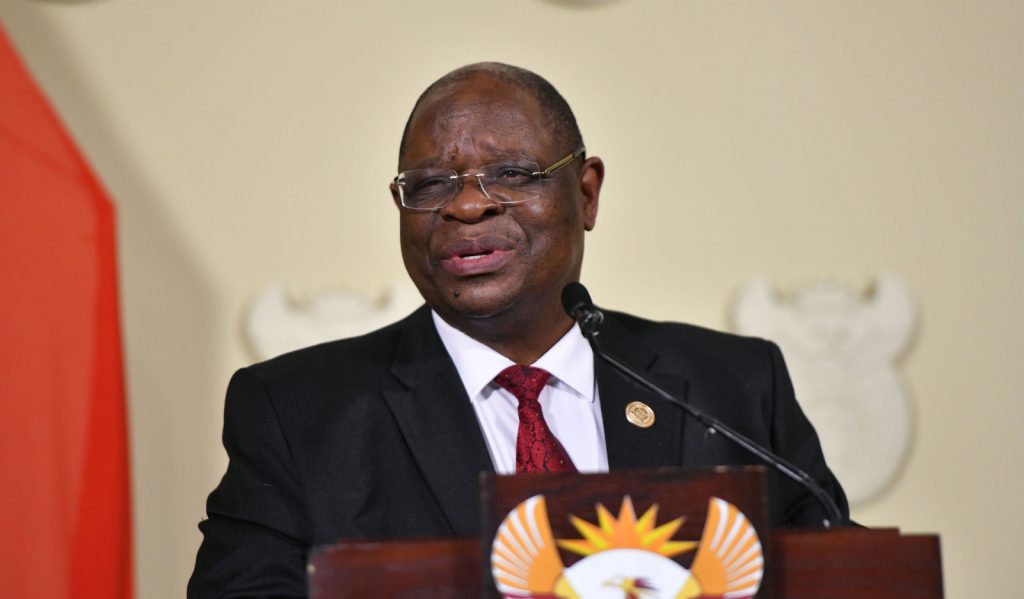 The National Prosecuting Authority (NPA) should continue to pursue charges against former president Jacob Zuma if it feels he has a case to answer, though there is a public perception that the authorities are reluctant to let him serve time in prison, Chief Justice Raymond Zondo said on Monday.
In an interview with Newzroom Afrika, Zondo said it was for the courts to decide Zuma's guilt once the prosecution had run its course.
"Well, I would say as long as the National Prosecuting Authority is saying it has got enough evidence to justify prosecuting him, he must be prosecuted," the chief justice replied when pressed as to whether there was a point in prosecuting Zuma on graft charges dating back to 2005.
"If the executive takes time spent in jail, let the country know that the National Prosecuting Authority and the courts will have done their part and let the executive deal with the applicant at that time," he said.
This was a reference to the decision in August to remit the remainder of Zuma's 15-month prison sentence for contempt of court, sparing him further jail time, although the appellate court had confirmed that his release on medical parole after two months was unlawful.
The reprieve came courtesy of a presidential proclamation authorising the remission of sentence of non-violent offenders signed just two days earlier.
Zondo acknowledged that it prompted the public to wonder why the NPA was pursuing the arms deal corruption charges against the former president when it seemed that the state was reluctant to let him serve jail time.
"There were a lot of people who were saying, well if the government doesn't want him to serve sentence in jail, so what is this corruption trial all about that has been going on for so long, because it means that even if he were to be found guilty — and of course at this stage we don't know if he will be found guilty — even if he were to be found guilty, if a judge sentences him to jail, it means that something will be done to make sure he does not stay in jail.
"That is what people were asking, that I am aware of. People were very concerned about that."
But Zondo stressed that this should have no bearing on the arms deal trial where the former president faces charges of corruption, fraud, money laundering and racketeering for allegedly accepting bribes from a French arms dealer, via his former financial advisor Schabir Shaik.
"So, I will not say that any trial must stop. I think we must continue doing what we believe is right. The NPA believes there is a strong case," Zondo said.
"The courts are there ready to conduct a fair trial and, if they find that he is guilty, they will look into what the appropriate sentence should be and impose a sentence that will fit the circumstances.
"And if the executive does anything other, let the people know that the court and the NPA have done their part."
Zuma made his first court appearance in the arms deal matter on 29 June 2005.
Although the arms deal trial finally got underway in 2021, evidence is yet to be led. The trial has been stalled by interlocutory applications brought by Zuma to force the removal of state prosecutor Billy Downer.
The NPA has countered that the attacks on Downer are meritless and have been tirelessly revived as part of a Stalingrad defence strategy to delay reckoning.
Zuma was sentenced to prison for contempt of court in 2021 for failing to heed a summons, which had been made an order of court, to testify before the commission of inquiry into state capture which Zondo chaired.
The post Zondo says remission is not a reason to stop Zuma trial appeared first on The Mail & Guardian.