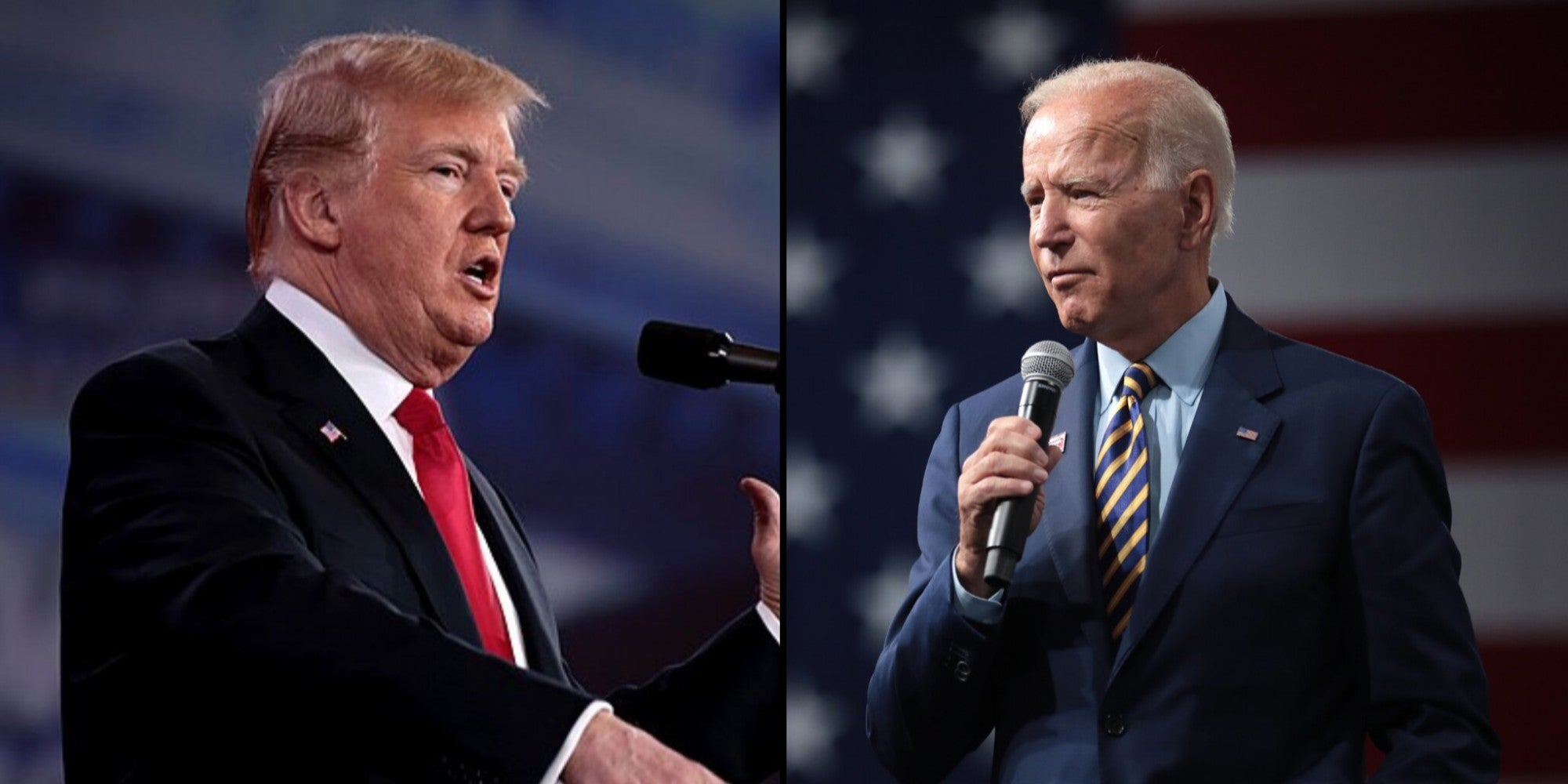 Former President Donald Trump went off about Fox News and Wall Street Journal's coverage of his 2024 presidential campaign in several Truth Social posts on Sunday.
He first took issue with a Wall Street Journal poll that asked voters if he was too old to run and mentally up for the job of president.
The poll, conducted Aug. 24-30 and released last week, found that 47% of voters surveyed believed 77-year-old Trump was too to run. In comparison, 73% of those polled said 80-year-old President Joe Biden was too old to run.
Asked about whether the two candidates were mentally up for the task, 49% responded that Trump was not, while 60% said Biden was not.
Although the numbers show that voters are less concerned about Trump's age compared to Biden's, it nonetheless highlights increasing concerns about many older politicians' ability to serve.
"In a phony and probably rigged Wall Street Journal poll, coming out of nowhere to softened the mental incompetence blow that is so obvious with Crooked Joe Biden, they ask about my age and mentality," Trump wrote on Truth Social. "Where did that come from? A few years ago I was the only one to agree to a mental acuity test, & ACED IT."
The cognitive test Trump has touted is not an IQ test, but is typically used to detect early signs of Alzheimer's.
Trump went on to challenge Biden, Rupert Murdoch, and Wall Street Journal heads to take mental acuity tests.
"Now that the Globalists at Fox & the WSJ have failed to push their 3rd tier candidate to success, they do this," he said. "Well, I hereby challenge Rupert Murdoch & Sons, Biden, WSJ heads, to acuity tests!"
Trump continued in a second post: "I will name the place and the test, and it will be a tough one. Nobody will come even close to me! We can also throw some physical activity into it. I just won the Senior Club Championship at a big golf club, with many very good players. To do so you need strength, accuracy, touch and, above all, mental toughness."
But Trump's rant didn't end there.
His next post blasted Fox News guest Maura Gillespie, or as he put it, "another 'Milktoast' lightweight commentator put on by now ratings challenged FoxNews & the Globalist dummies at The Wall Street Journal," for suggesting he wasn't campaigning as hard as some of his primary competitors.
"I just returned from 2 days of massive crowds in Iowa and South Dakota. Others drew 'flies.' Also, tell lightweight 'Maura,' that I am leading all of these so-called 'hard workers,' by more than 50 Points, and Crooked Joe by a lot - NO ENERGY!" Trump said.
In response, Gillepsie quipped on Twitter/X: "Thanks for watching, @realDonaldTrump! But it's 'milquetoast.'"
Trump dedicated two more Truth Social posts to hitting Fox News and Wall Street Journal.
"The Globalist Wall Street Journal has lost most of its influence over the last few years," Trump wrote in one post. "They are America Last, and rapidly going down the tubes. The Editorial Board doesn't have a clue. MAKE AMERICA GREAT AGAIN!"
"The Wall Street Journal and FoxNews keep pushing the narrative, through Trey Gowdy and others, that 'BOTH' Crooked Joe Biden and 45th President Donald J. Trump are unpopular within their own Party," he wrote in the second.
The Wall Street Journal poll referenced above also found that 52% of voters view Trump very unfavorably—in line with Biden's disapproval rating (49%). However, among Republican primary voters, Trump's number drops to 23%.
Trump claimed in his post that while that is true about Biden, it is not true about him, and also alleged that the Democratic Party was rigging the election against anti-vaxxer Robert F. Kennedy Jr., who has been polling on average more than 50-points behind Biden.
"This happens to be true for Crooked Joe, where they won't even let RFK Jr. have his votes fairly counted (more RIGGING, and STEALING Elections!), but VERY untrue for 'TRUMP,' where I have a 90% Approval Rating, and am crushing the 'second tier' candidates by 50, 60, and even 70 Points," Trump said. "THAT'S POPULAR!"
Sign up to receive the Daily Dot's Internet Insider newsletter for urgent news from the frontline of online.
The post Trump challenges Biden to mental acuity test after poll finds both too old, unfit to hold office appeared first on The Daily Dot.