Those who lived through the racially motivated attacks are focusing on the local to see progress.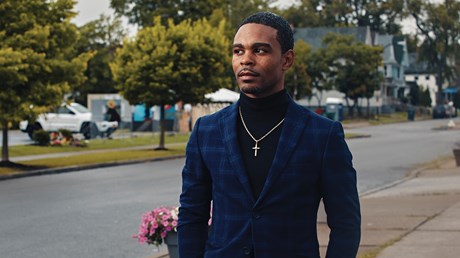 Driving to the East Side of Buffalo, to the Tops grocery store, you take "the 33," a highway built in the 1950s and 1960s that wiped out a Frederick Law Olmsted–designed green space and cut through a Black neighborhood.
Before construction of the 33—also known as the Kensington Expressway—a schoolteacher whose house was a few blocks from where the Tops would eventually open wrote to the local newspaper, mourning what the highway would do to the neighborhood and the Olmsted park land.
"Only a complete materialist could ride the mile-and-a-half of this street without being thrilled by its beauty," Cornelia Metz said.
But much more was lost than scenery. The highway isolated the East Side of Buffalo economically and racially, segregating Black families. Today the East Side has zip codes with poverty rates almost double that of the region and a low Black homeownership rate compared with white homeownership in the region.
The racial isolation was evident on May 14, 2022: Authorities said the white supremacist shooter who went to Tops that day chose the store because he was looking for a place with a high concentration of Black residents. He killed 10 and wounded three. After the shooting, the economic isolation was evident when Tops closed and the neighborhood was left without a grocery store.
Six months later, it would be easy for a violence-weary nation to forget about what happened at Tops. There have been at least a dozen mass shootings in America since. The problem can seem as large and intractable as a concrete freeway, a new reality simply to be endured.
But in Buffalo, some Christians do not see it that way. A handful of Black leaders on Buffalo's East Side have decided they do ...