But one of the most anticipated free-agency situations involves Brooklyn's Kyrie Irving, who has a June 29 deadline on his $36.9 million player option for the 2022-23 season. However,
multiple sources tell The Athletic that conversations about Irving's future have gone stagnant between him and the Nets. An impasse currently exists among the parties that clears the way for the seven-time All-Star to consider the open marketplace,
those sources said.
Source:
Shams Charania @ The Athletic
What's the buzz on Twitter?

Keith Smith
@
KeithSmithNBA
It's that time of year, so it's double
@FrontOfficeShow
today! In the first episode
@Trevor_Lane
& I talked Kyrie leaving BKN maybe, Beal made a decision (sort of), Atkinson backed out on CHA and more! Watch, like and subscribe below to stay in the know!
youtu.be/QWP3RqvKbLM
–
2:26 PM

Kamenetzky Brothers
@
KamBrothers
Monday's
@LockedOnLakers
podcast! We discuss Darvin Ham adding Chris Jent and (maybe?) Sheed to his staff, and the Lakers reportedly interested in Bradley Beal. (A warm up for the Kyrie rumors!) #FirstListen
@LockedOnNetwork
@LockedOnLakers
podcasts.apple.com/us/podcast/dar…
–
1:17 PM
Anthony Puccio
@
APOOCH
Kyrie, Big Face.. let's talk
twitter.com/i/broadcasts/1…
–
12:51 PM

Steve Popper
@
StevePopper
So anyway, it's lunchtime and already a story came out that Kyrie could seek a new team and the Knicks would be one of the possibilities and Jaden Ivey says the Knicks are a team he's looking at – rather than the team picking at the spot he's likely to be drafted. –
12:32 PM

Kristian Winfield
@
Krisplashed
Going on
@TheHerd
with
@ColinCowherd
at 1:05 PM ET to talk about Kyrie –
12:12 PM

Sam Quinn
@
SamQuinnCBS
If the Lakers can get Kyrie Irving without trading LeBron or AD, they should do it.
I know there are off-court concerns. I know he has injury issues. I know I'm the one constantly crying depth. But Kyrie really is that good, and his track record with LeBron is that impressive. –
12:00 PM

Tommy Beer
@
TommyBeer
For the
#Knicks
, this is a very easy decision: Don't even consider getting involved in a toxic relationship.
NY has made many a dumb decision over the past two decades, but getting in the Kyrie Irving business would be among the most idiotic of them all
tommybeer.substack.com/p/knicks-would…
–
11:46 AM
Sirius XM NBA
@
SiriusXMNBA
According to
@Shams Charania
, Kyrie Irving and the #Nets are at an impasse about his future in Brooklyn
@Ryen Russillo
tells
@Brian Geltzeiler
& @SamMitchellNBA why the Nets might have reached their boiling point with Kyrie #NetsWorld
pic.twitter.com/eztRu4oIpB
–
11:40 AM

Bill Simmons
@
BillSimmons
When we did the "Where is Kyrie going?" segment on my pod 2 weeks ago, here were the fake trades I wrote down. (PS: I can't imagine OKC would take Russ but that's the only way LA has a chance at Kyrie; Brooklyn taking Russ back would be… insane?)
pic.twitter.com/q6FMMa45Xw
–
11:38 AM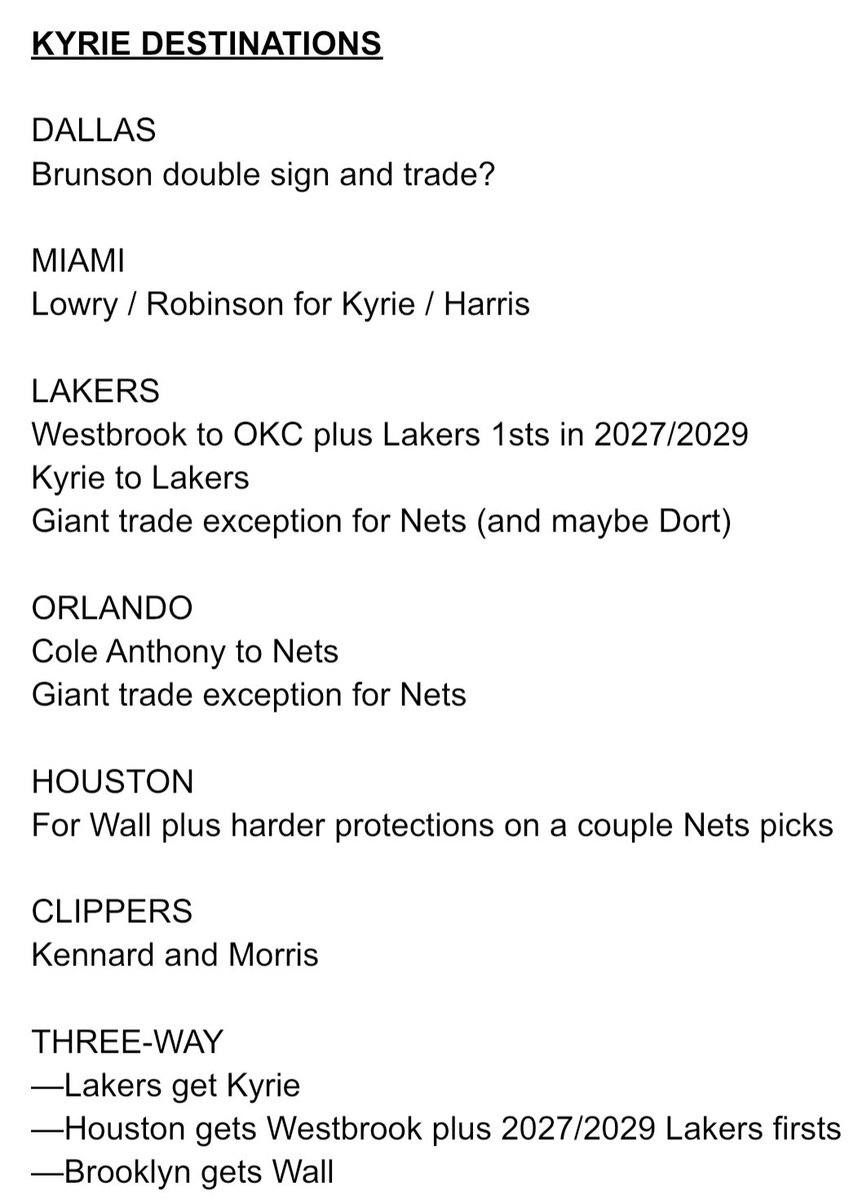 Kristian Winfield
@
Krisplashed
I often wonder what would have happened if the Nets just let Kyrie be part-time from the beginning of last season instead of playing the game they played. –
11:38 AM

Kurt Helin
@
basketballtalk
Report: Kyrie Irving and Nets at impasse; Lakers, Knicks, Clippers interested
nba.nbcsports.com/2022/06/20/rep…
–
11:37 AM

StatMuse
@
statmuse
Kyrie and Durant in the playoffs:
— 6 wins
— 7 losses
— 1 series won
The end of an era?
pic.twitter.com/dO8cr2rY1K
–
11:29 AM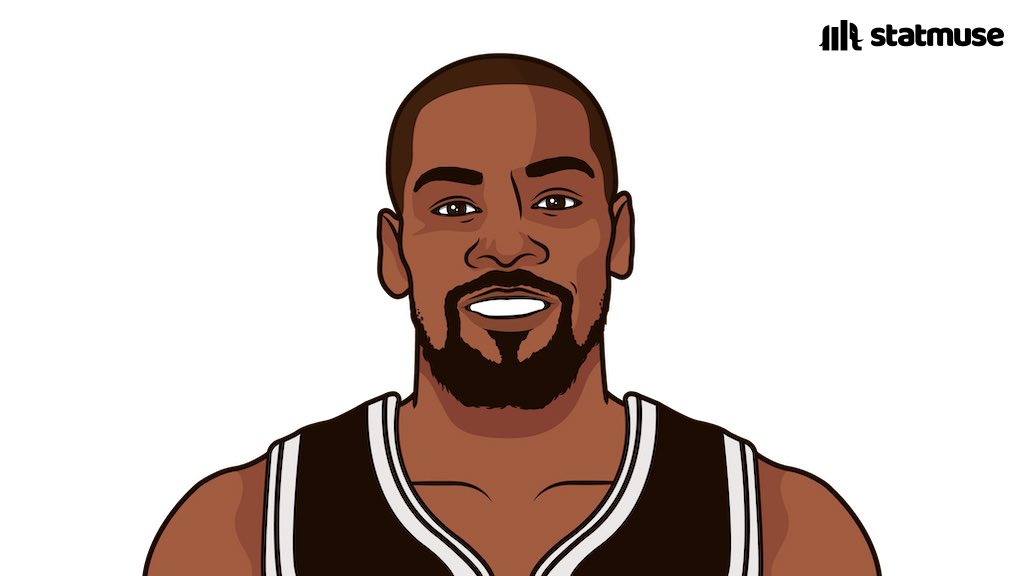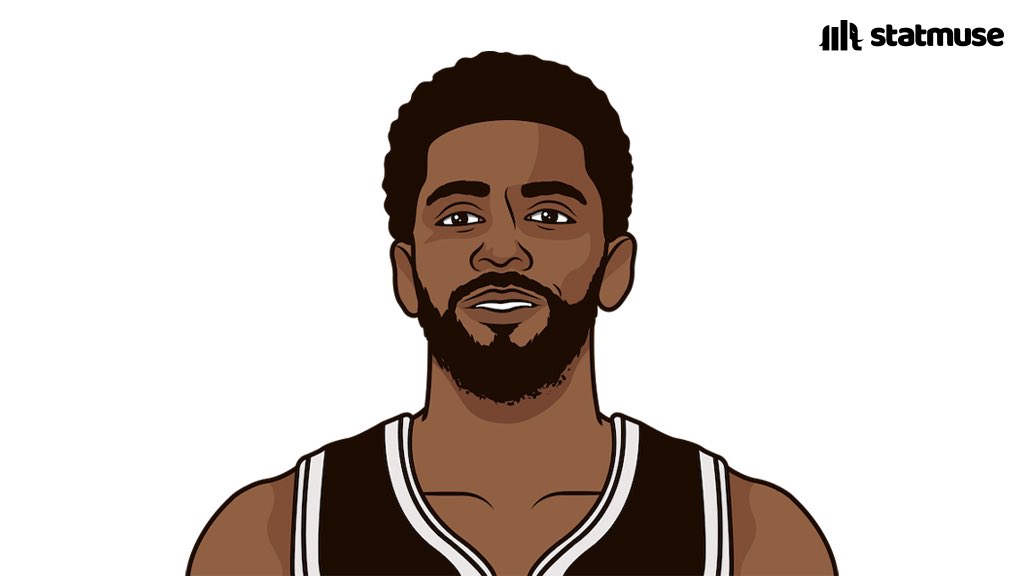 Brian Lewis
@
NYPost_Lewis
Kyrie Irving reaches
#Nets
'impasse' with
#Knicks
potentially interested
nypost.com/2022/06/20/kyr…
via
@nypostsports
–
11:28 AM

Steve Bulpett
@
SteveBHoop
So what happens if Kyrie and the Nets don't work things out?
And, maybe more important, how would Kevin Durant feel after Kyrie gave him the big recruiting pitch for Brooklyn ("Two max slots!") at the 2019 All-Star game in Charlotte?
pic.twitter.com/0TxAMPRubE
–
11:24 AM

Alex Raskin
@
RaskinDailyMail
Kyrie Irving and
#Nets
are reportedly deadlocked on contract talks and he could opt out of the $37million left on his deal to become a free agent:
mol.im/a/10934727
via
@MailOnline
per:
@Shams Charania
&
@TheAthletic
–
11:22 AM

Brian Robb
@
BrianTRobb
New: Kyrie Irving has reportedly reached an impasse with the Nets in contract talks. A closer look at the domino effect his potential exit could have on Brooklyn and also the Celtics offseason as a whole
masslive.com/celtics/2022/0…
–
11:22 AM

StatMuse
@
statmuse
Kyrie Irving Nets career:
103 — Games played
123 — Games missed
pic.twitter.com/KhbUE5SVd2
–
11:19 AM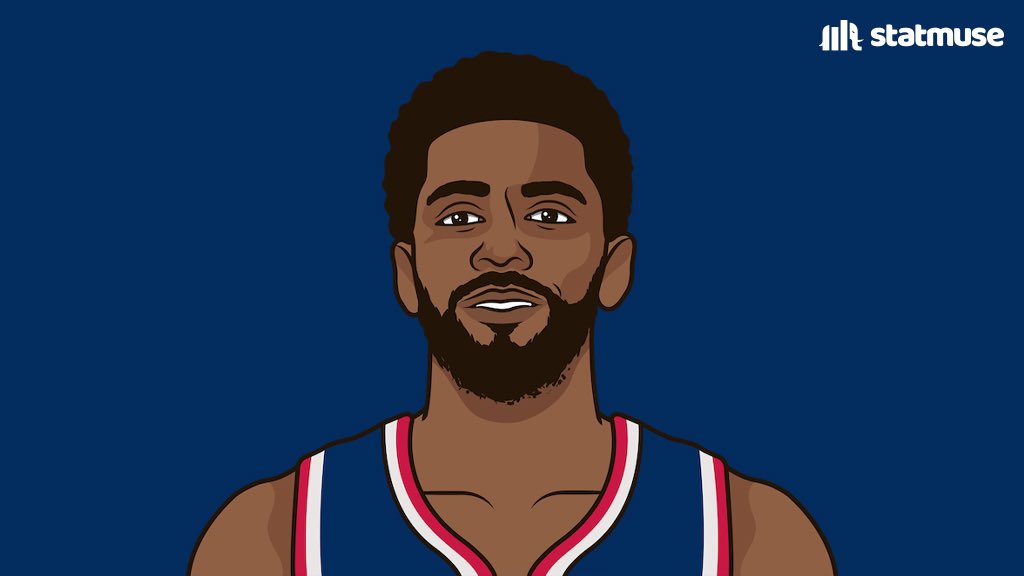 Anthony Puccio
@
APOOCH
You don't just get players like Kevin Durant and Kyrie Irving every couple of years. Especially the Nets. –
11:18 AM

StatMuse
@
statmuse
Kyrie Irving in his 3 season with the Nets:
27.1 PPG
4.7 RPG
6.0 APG
1.4 SPG
49.0 FG%
40.6 3P%
92.0 FT%
6 playoff wins
Time to reunite with LeBron?
pic.twitter.com/yHNec2Vk6U
–
11:11 AM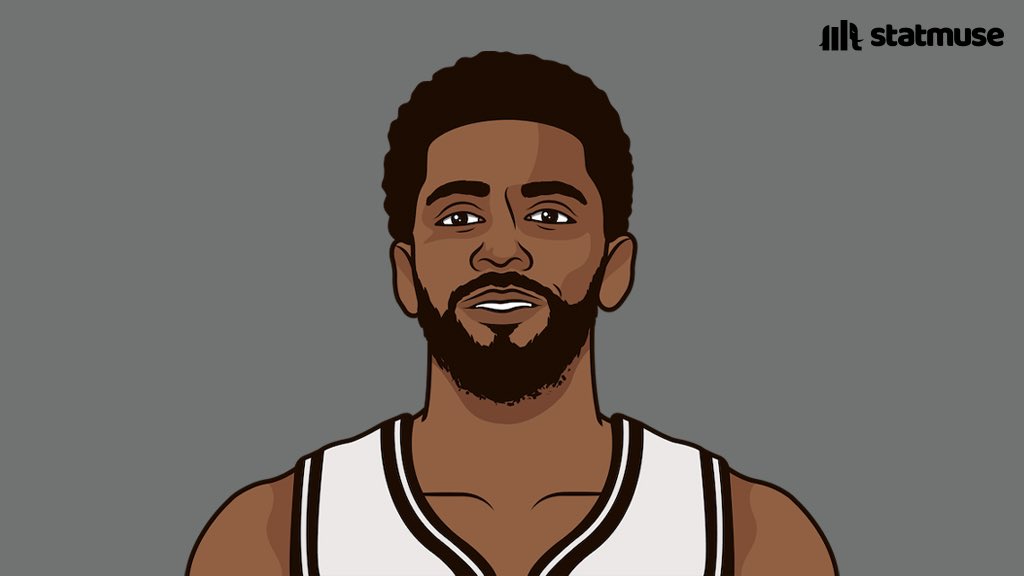 Anthony Puccio
@
APOOCH
Shouldn't this kill the narrative that KD is calling the shots in Brooklyn?
Because if that were the case then nobody would be talking about Kyrie Irving right now. –
11:01 AM
Fred Katz
@
FredKatz
Kyrie would command the max. The Knicks are over the cap. But that hasn't stopped teams before when they want a guy badly enough.
Story on reported interest in Irving & what the Knicks would have to do to make it happen ($1/mo subscription offer inside):
https://t.co/8YYWzSHnlu
pic.twitter.com/1ih6RF1N2a
–
10:47 AM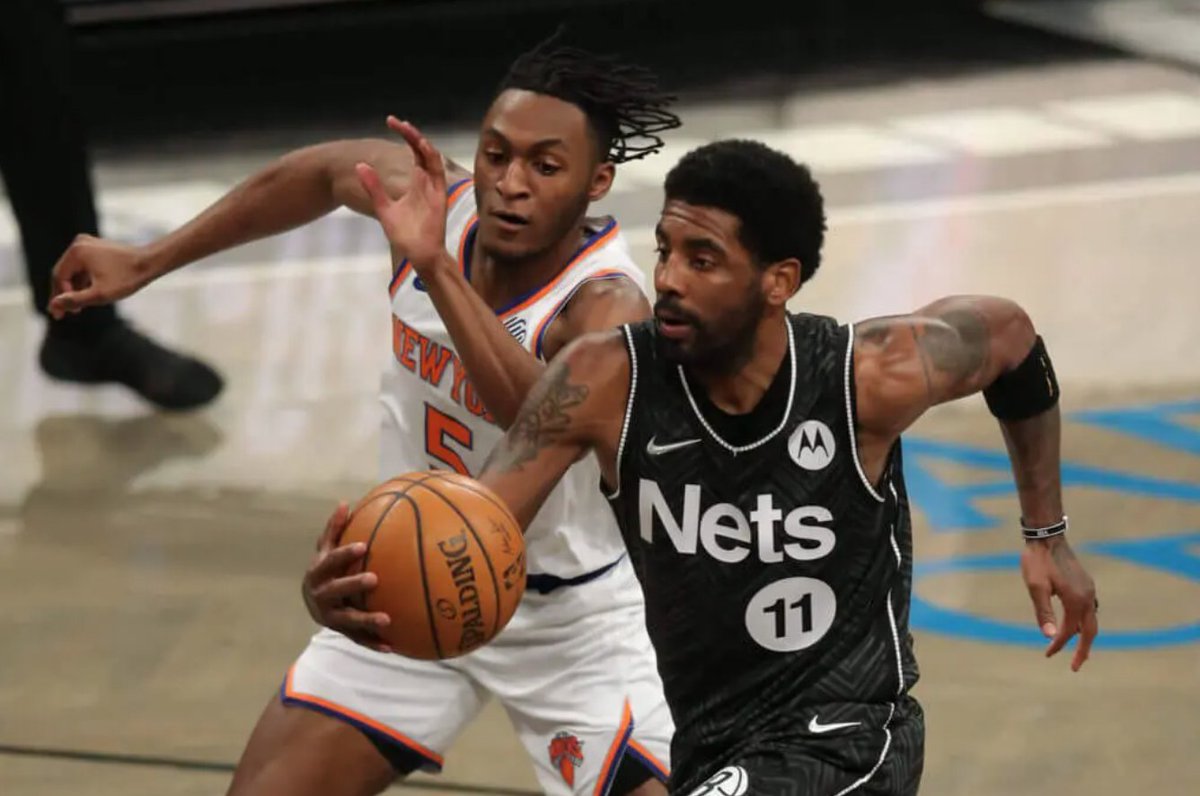 Adam Zagoria
@
AdamZagoria
Now on
@njdotcom
Kyrie Irving, Nets at an 'impasse' in contract talks, star expected to test market with Knicks, Lakers as suitors: Report
nj.com/sports/2022/06…
–
10:42 AM
Kyrie Irving
@
KyrieIrving
pic.twitter.com/1NuxXUan7Z
–
10:24 AM

Tommy Beer
@
TommyBeer
hard not to feel bad for KD, but he's in a mess of his own making.
Durant chose to leave the comfy confines of Golden State and the chance to spend the rest of his career alongside another all-time great in Steph Curry.
Instead, KD decided to hitch his future to Kyrie Irving. –
10:19 AM

Tommy Beer
@
TommyBeer
"I don't really plan on going anywhere," Irving said. "When I say I'm here with , I think that it really entails us managing this franchise together alongside Joe and Sean ."
lol –
10:16 AM

Keith Smith
@
KeithSmithNBA
Celtics have Jaylen Brown and Jayson Tatum and made the NBA Finals.
Nets have seven playoff wins in three years of KD/Kyrie and now it all might be breaking up.
I guess Boston did win the trade after all!
(We already knew Boston won that trade about five years ago, yet…) –
9:51 AM

Arash Markazi
@
ArashMarkazi
"Who would trade for Russell Westbrook?"
"Who would trade for Kyrie Irving?"
The Lakers and Nets
pic.twitter.com/VyO0zZSQJ1
–
9:47 AM

Emiliano Carchia
@
Sportando
Kyrie Irving to consider open market?
sportando.basketball/en/kyrie-irvin…
–
9:41 AM
Jake Madison
@
NOLAJake
Just always has to be something with Kyrie –
9:39 AM
Austin Krell
@
NBAKrell
KD picking Rudy Gobert over Kyrie and Harden in the All-Star draft is going to be legendary. –
9:28 AM
Jon Hamm
@
JonMHamm
if the Nets trade Kyrie can he still be part of their management team or would that be frowned upon –
9:27 AM
Austin Krell
@
NBAKrell
Not exactly a shocker, but there were whispers some time ago that Kyrie wanted to go to the Lakers. Kind of died down when reports surfaced that there was confidence he and the Nets would figure it out. –
9:24 AM

Keith Smith
@
KeithSmithNBA
If the Lakers or Clippers want to acquire Kyrie Irving, they need him to opt in and get traded there vs opting out and going there via sign-and-trade.
It's not impossible, but it's pretty close for either the Lakers or Clippers to acquire Irving via S&T due to hard cap reasons. –
9:21 AM

Shams Charania
@
ShamsCharania
Sources: Kyrie Irving, Nets are at impasse in conversations about his future in Brooklyn, clearing way for the seven-time All-Star to consider the open market. Lakers and Knicks expected to emerge among potential suitors.
Inside Pass at
@TheAthletic
:
theathletic.com/3373269/2022/0…
–
9:15 AM
Amid great anticipation regarding Detroit's intentions with Jerami Grant (will he finally be traded?) and whether the Pistons will indeed pursue marquee free agents like Ayton or Dallas' Jalen Brunson, league sources say that the
Pistons have very strong interest in re-signing the recently acquired Marvin Bagley III.
The former Sacramento King made a positive impression in his half-season in Motown. -via
marcstein.substack.com
/ June 20, 2022 Sources say
Detroit has also been weighing the free-agent pursuit of Dennis Schröder
as a more cost-effective option for the Pistons' backcourt. Detroit, furthermore, has been frequently linked to Knicks free agent big man Mitchell Robinson, who remains eligible for an extension with New York through June 30. -via
marcstein.substack.com
/ June 20, 2022 Chase Hughes: Wizards president
Tommy Sheppard in the context of improving his team's defense: "We need more dogs."
-via
Twitter @ChaseHughesNBCS
/ June 20, 2022