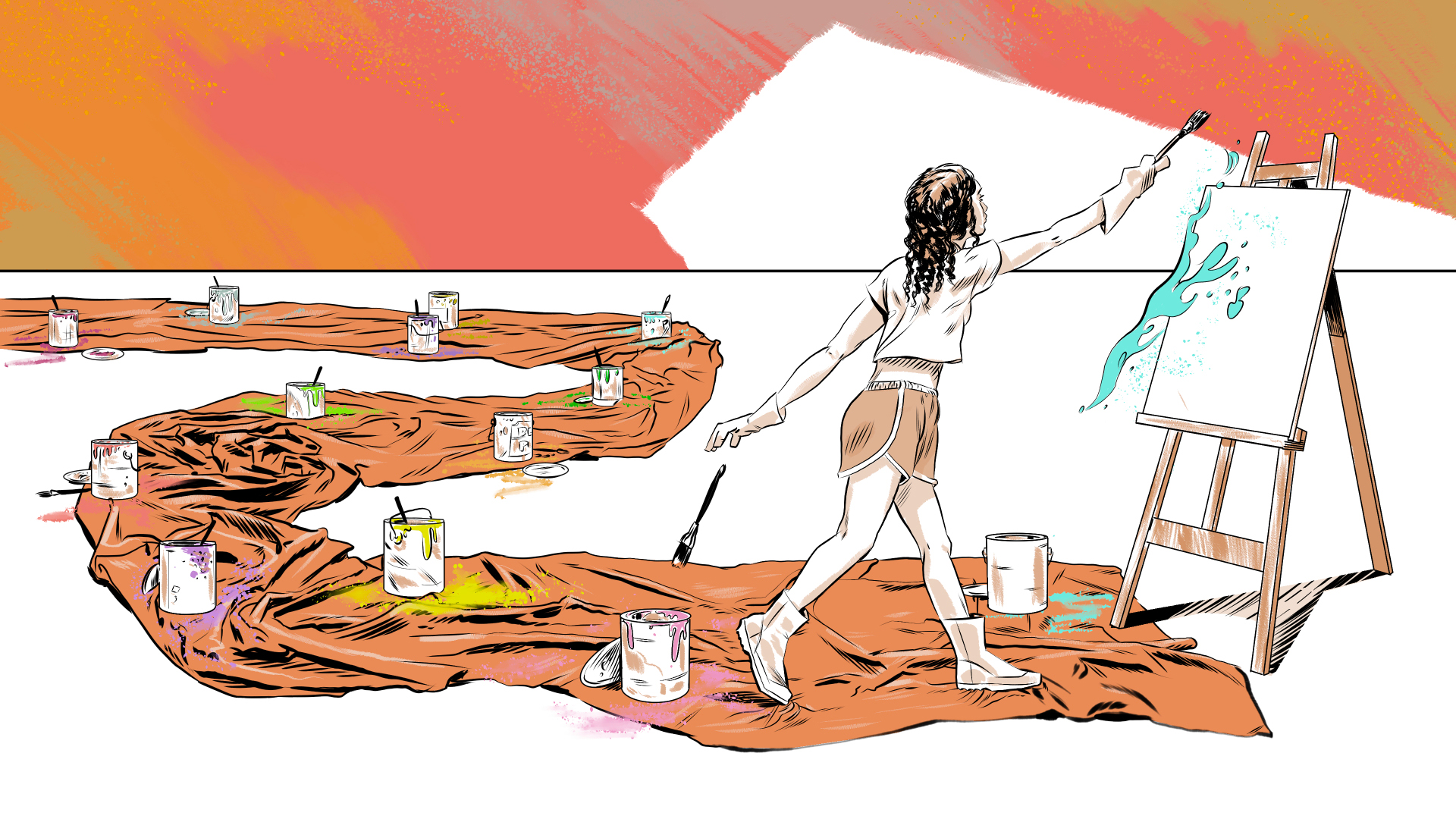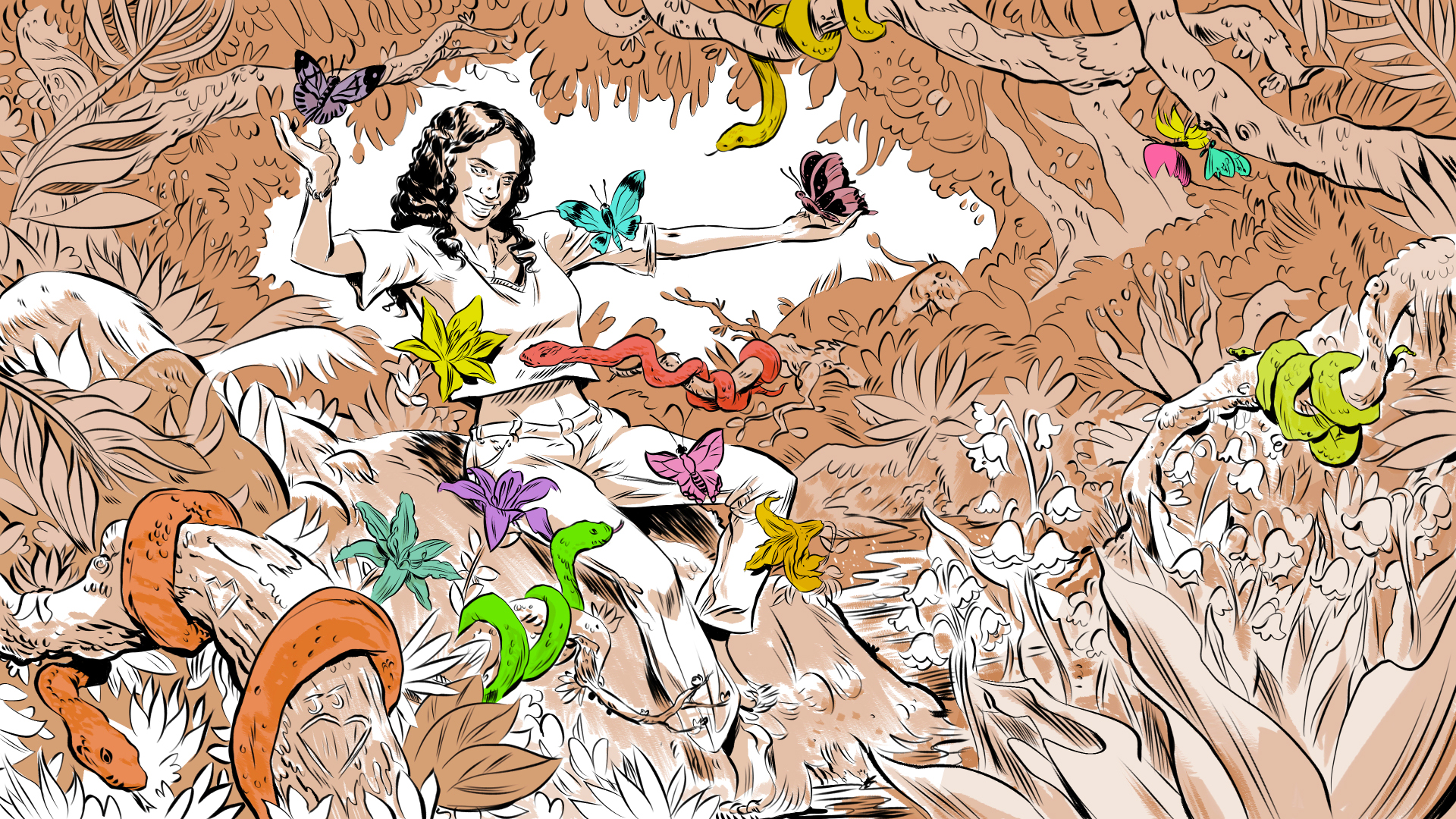 But Johnstone's day-to-day interactions with her artistic revelations came to a halt in the spring of 2020. As is the story for many, COVID changed everything. So instead of heading to the studio to create masterpieces, the West Coast artist /fashion designer found herself hunkering down with her parents, painting, and looking for ways to stay positive during "such a scary time." 
Johnstone was in need of something to do (beyond the world's immediate obsession with social media), while the pandemic sidelined her go-to mode of self-expression. But it wasn't long before Johnstone came up with the idea to reimagine her art on clothing instead of a traditional canvases.
"I was quarantining at my parents' house. It was like, I needed to something to do," she explains. "It was such a scary time. I mean, it still is, but in that moment, March 2020, it was like nobody knew what was going on. [So] I was just like, Okay, maybe my role right now can be just to put out some love and positivity."
And that's exactly what she did, deciding to share her positive attitude with the world via a few sample clothing drops on social media.
"The world is such a messed up place in so many ways right now. It's like, if we can just push out some messages of love and light and things to offer people [to take] a break from the harsh realities of what the world is, that's cool."
With "LOVE" as her inspiration, the 20-something artist incorporated the word in her designs, from every angle possible.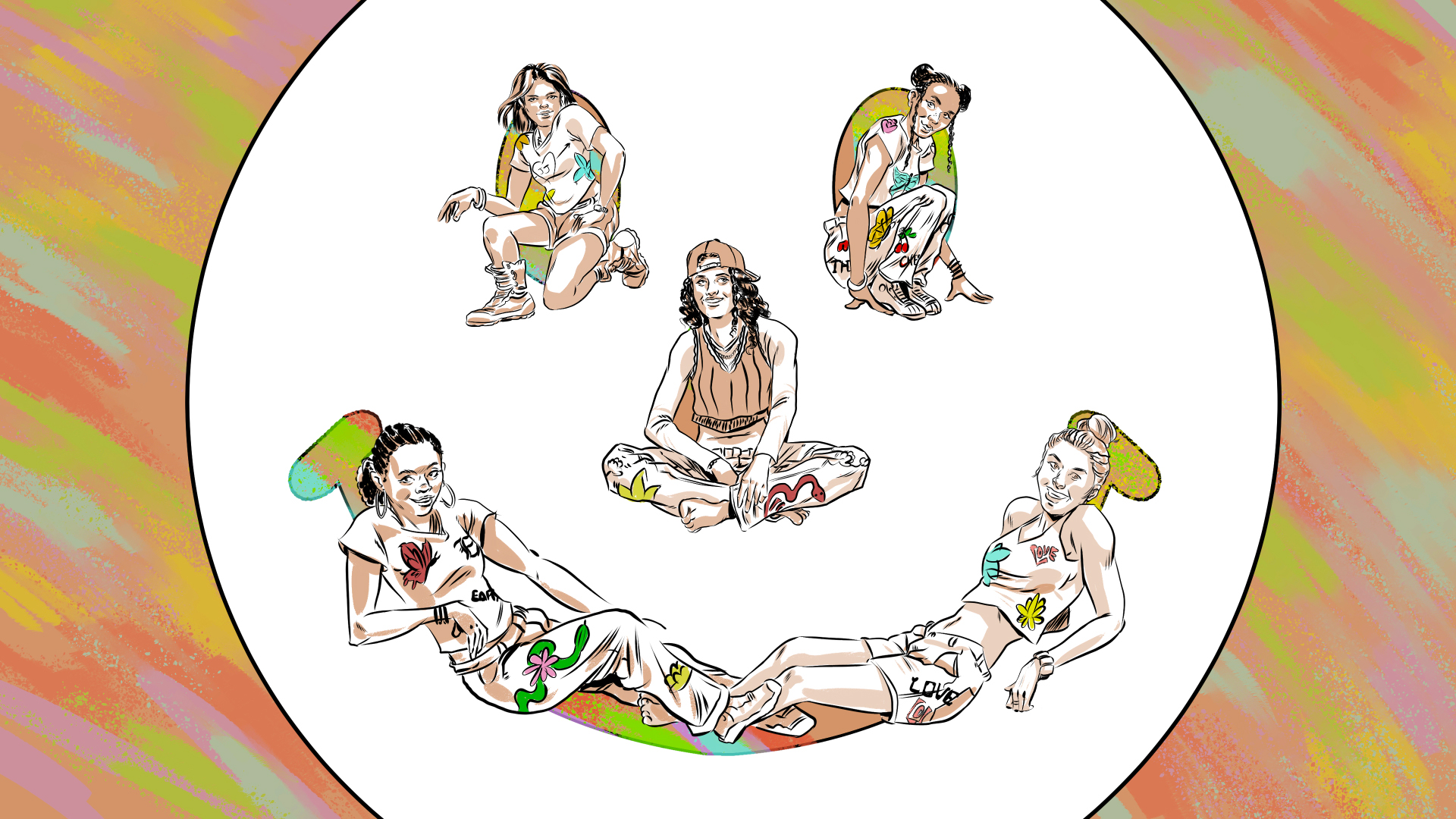 "I just want to push it all around," Johnstone says with a radiant smile on her face. "Like [even] on our email signature, we sign off 'Spread Love.' I just want to keep everything positive and as loving as possible all the time. 
And so, with love at the forefront of her message, Johnstone added an array of butterfly and snake motifs to her vibrant designs, releasing limited edition items and colorways under her own name. 
"Honestly, I think one of the cool things about being a small brand and being completely an independent business is [that] I can do whatever I want. I make the rules," Johnstone says proudly. "After I do [a] drop, I'll never drop that color again. I try to keep everything limited and more connected to an art structure rather than a brand or traditional fashion structure."
When it comes to the brand's aesthetic, Johnstone says, "I grew up in Southern California. I'm a nature person. I love hiking. I draw a lot of inspiration from nature and find a lot of my inner peace from nature. So for me, just painting natural elements feels right."
She continues, "I love the symbolism that comes from flowers, butterflies, [and] snakes. Butterflies, to me represent, freedom, femininity, and creativity. I really love using Old English text on top of that to balance out and juxtapose the masculine [and] feminine kind of aesthetics." Although Johnstone was confident in her reasons for starting her clothing line, she wasn't so sure it would be well received.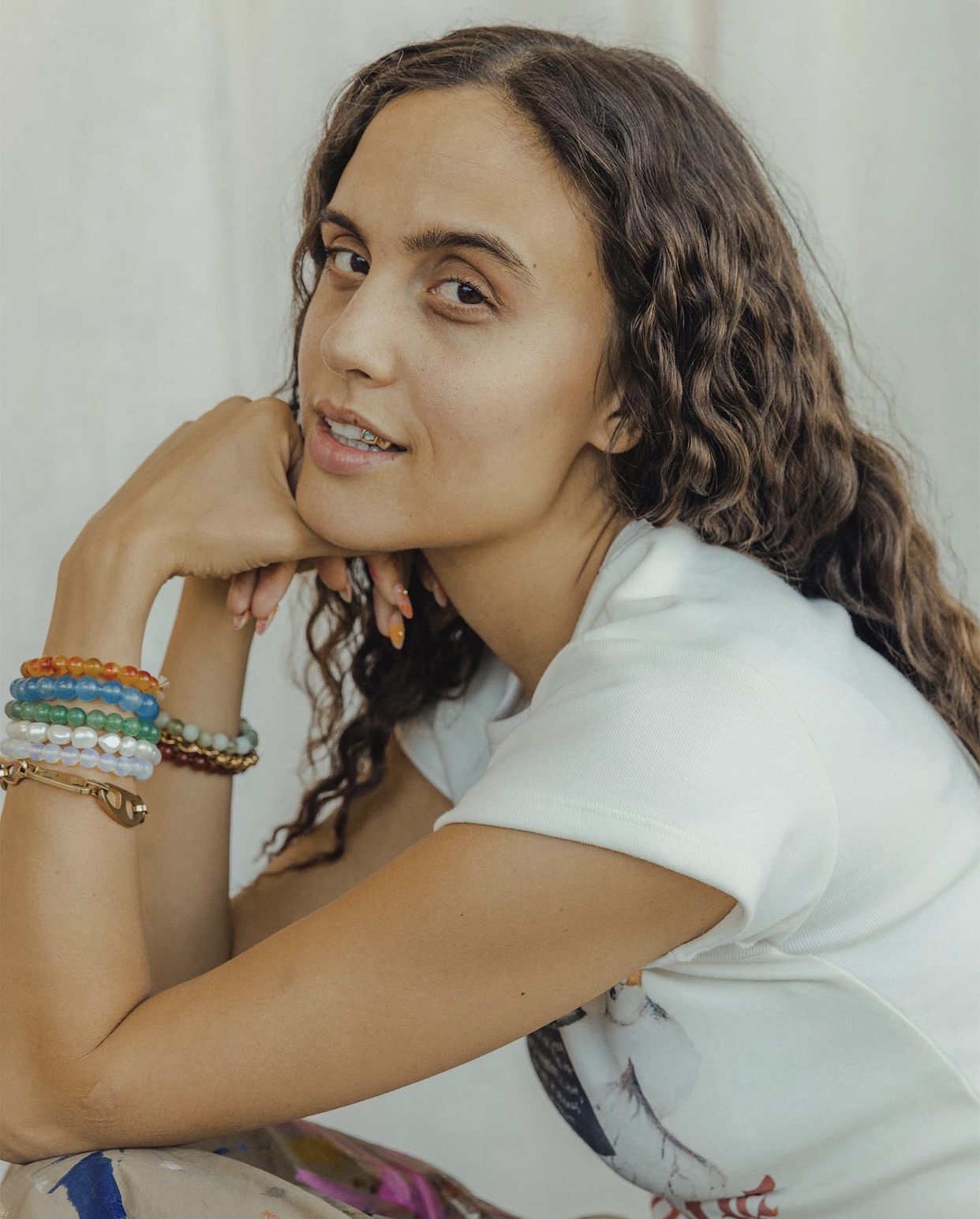 She thought people likely had bigger things to worry about than buying a T-shirt with the word "LOVE" written across the front. But she went ahead releasing her first collection, remembering it's the small things that can make a difference in people's lives.
"At the beginning, I was like, The world is so messed up. Nobody wants this right now. They have bigger things to worry about." Johstone explains. "But I also feel like there's so much going on [that] people need a break. If you can look at a shirt that says "LOVE" on it and feel even one second of relief, that's cool." And we agree.