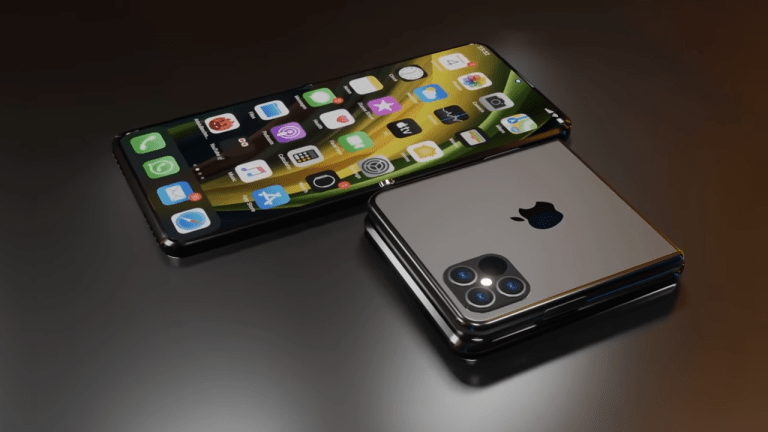 I've always thought that foldable smartphones were nothing more than a gimmick. Indeed, the 2019 release of the Samsung Galaxy Fold seemingly proved my point. The device was clunky and received negative reviews across the board. But a year later, Samsung released the Galaxy Z Flip and demonstrated that a thoughtful foldable smartphone design was actually possible. Consequently, we've seen several reports pointing to Apple researching the feasibility of releasing a foldable iPhone sometime over the next few years. In fact, reputed analyst Ming-Chi Kuo believes a foldable iPhone may arrive in stores as early as 2023.
In light of the above, we've seen several foldable iPhone concept videos and mockups surface over the past year or so. And while these videos are predictably impressive, an old concept video from 2006 dug up by iMore shows off what a foldable iPhone might look like. All the more impressive is that the video in question, which was uploaded to YouTube fifteen years ago, isn't all that outlandish. Sure, the mockup is a bit clunky, but it's more realistic than some concept videos we tend to come across these days.
Today's Top Deal
Price: $19.99
You Save: $5.00 (20%)
Buy Now
The post This folding iPhone Flip concept might be cooler than the iPhone 13 appeared first on BGR.
Today's Top Deals
Trending Right Now:
This folding iPhone Flip concept might be cooler than the iPhone 13 originally appeared on BGR.com on Thu, 5 Aug 2021 at 09:22:41 EDT. Please see our terms for use of feeds.