The 2021 Mountain Creek US National Downhill race is this weekend and the course looks like tons of fun. Check it out below.
The 2021 National Downhill series picks up with Round 2 this weekend at Mountain Creek. Round 1 at Windrock's Tennessee National was a great race and this one is shaping up nicely as well.
The last round will be at the FOX US Open in California.
Mountain Creek Bike Park proudly announces the 2021 MOUNTAIN CREEK USDH NATIONAL, part of US Downhill National Race Series. This race event is sanctioned by USA Cycling and carries a UCI DHI Elite 3 classification.

With one of the longest lift-accessed riding seasons in North America, more than 50 unique downhill trails and numerous resort amenities, Mountain Creek Bike Park has consistently ranked as one of the top spots in the country for downhill and freeride mountain biking.

Located in the picturesque northwest corner of New Jersey, Mountain Creek Resort offers a world-class riding experience in an easy-to-get-to destination, about one hour outside of New York City and local airports.
Course Map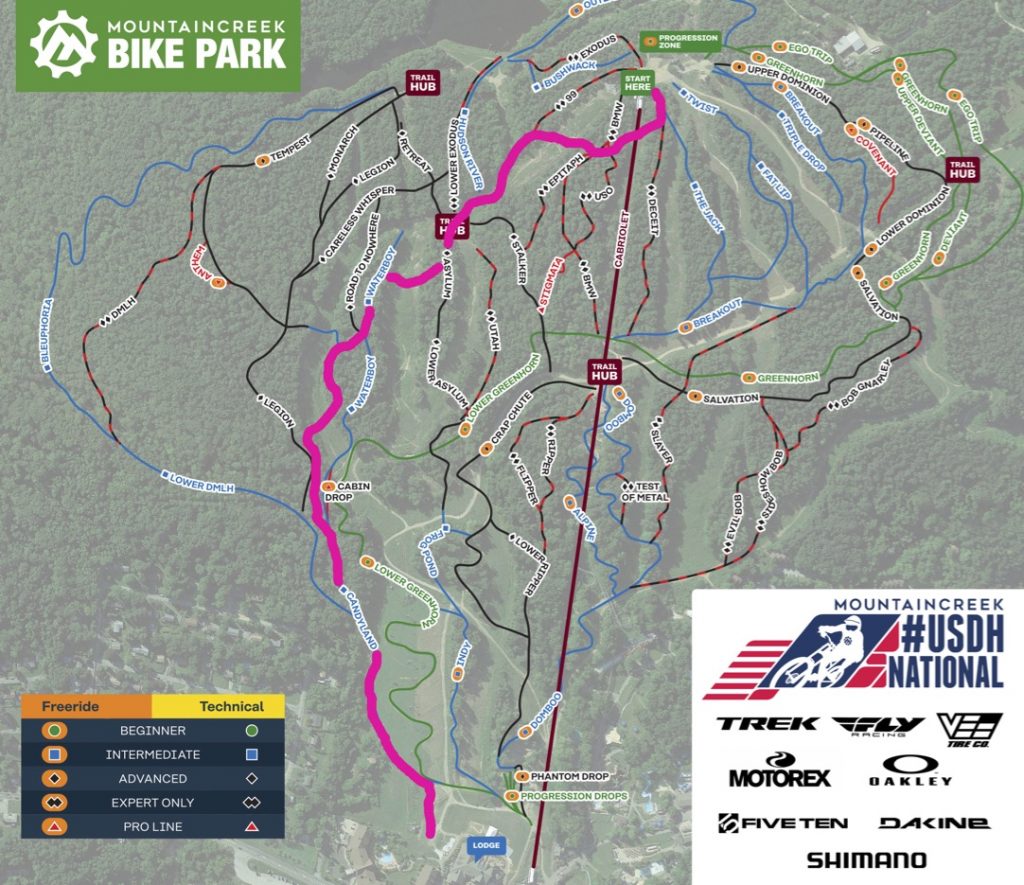 Read more about the event at https://www.mountaincreek.com/activities-events/event-calendar/us-downhill-national-series-race
The post Mountain Creek US National Downhill Race This Weekend appeared first on Sick Lines - mountain bike reviews, news, videos | Your comprehensive downhill and freeride mountain bike resource.