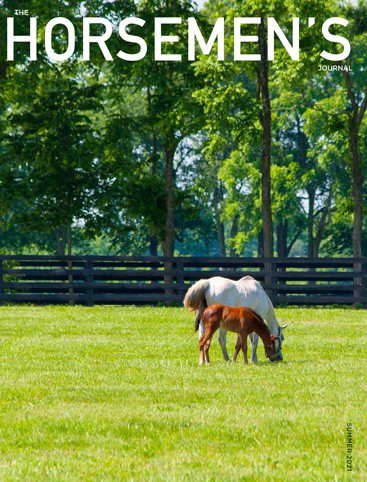 The interactive, electronic version of The Horsemen's Journal's Summer 2021 issue is now available online. It is an enhanced version of the printed magazine, which is currently being mailed. To view it, click here.
Features in the issue include:
Where You Bet Matters
As handicappers and racing enthusiasts across America look forward to a big summer of racing, keep this in mind—where you bet matters
Athleticism Runs in Thoroughbreds, Even When They Leave the Track
Thoroughbreds are purpose-bred to be athletes, but for many, racing is just one of their strengths
The Art and Science of Track Safety
Track superintendents rely on technology and gut instinct to keep horses and riders as safe as possible
Testing Times
Following a sample from collection to a positive, how drug testing is done in 2021 and what it means
Much more than a PDF, the interactive electronic edition of The Horsemen's Journal includes the ability to save, print, email, or share content on social media sites such as Facebook and Twitter. Please enjoy this exciting offering from the National HBPA and share it with anyone you think might enjoy it.
All hyperlinks/URLs and email addresses in the electronic edition are working, clickable links. So be sure to click on some of them – especially those in the advertisements to get more information on the great products and services being offered by the companies supporting your horsemen's organization.
The post The Interactive, Electronic Edition of The Horsemen's Journal Summer 2021 Issue is Now Available appeared first on National HBPA.