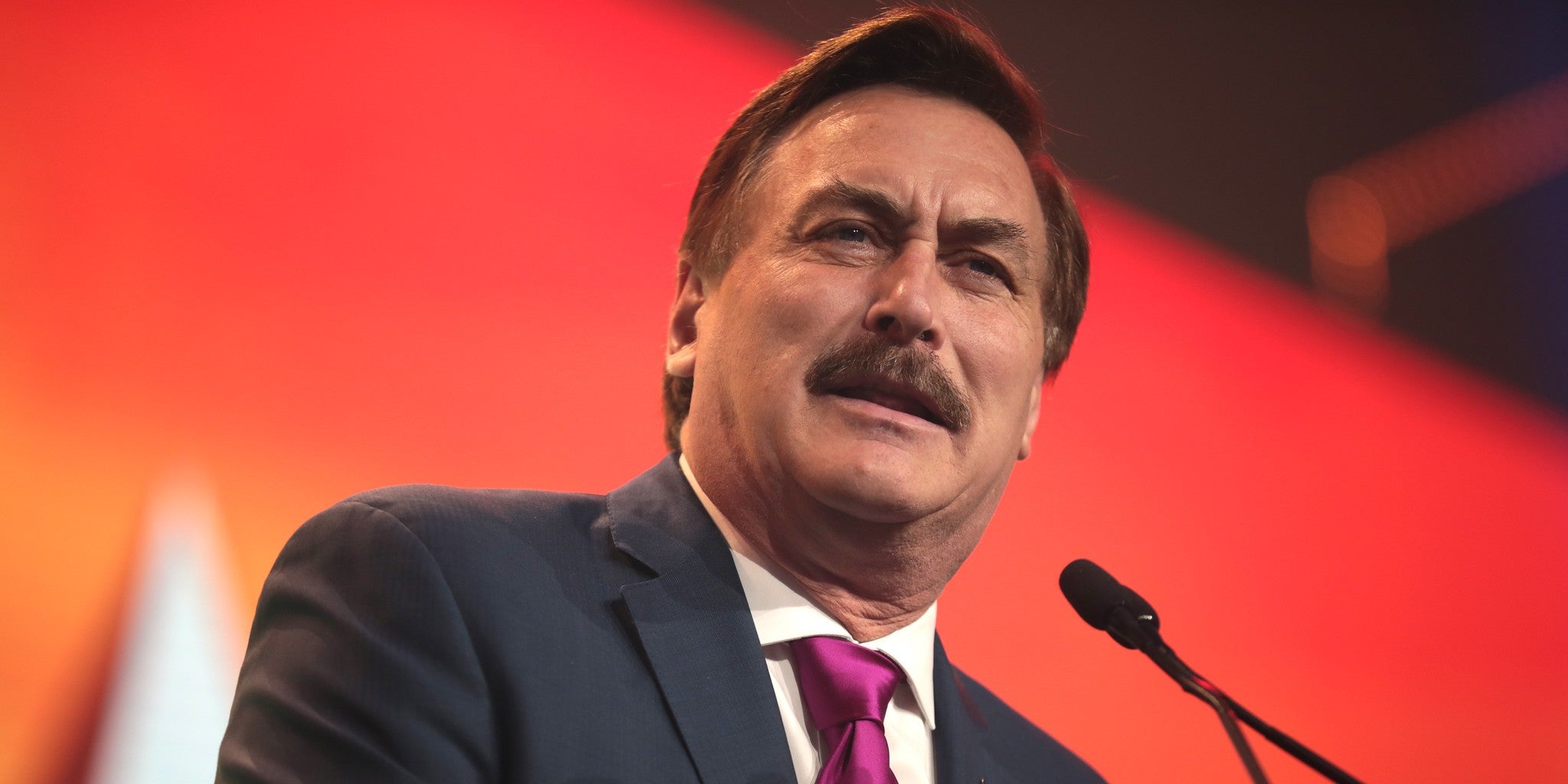 MyPillow guy Mike Lindell is branching out from selling textiles and lying about election fraud. His latest venture is a social media platform called "Frank Speech."
The launch has been a disaster plagued by delays, error messages, and miscommunication.
Shortly after getting kicked off Twitter in late January, Lindell, a staunch ally of former President Donald Trump, announced that he was creating his own platform where conservatives like himself can share misinformation and unfounded conspiracy theories without fear of Big Tech kicking them off. They will, however, be prohibited from using profanity.
The site's VIP launch was supposed to happen last Thursday night. It didn't. Some who'd signed up for access stayed up until the wee hours of Friday morning, only to be left wanting.
Unbeknownst to them, Lindell had delayed the launch until Sunday.
Then the site didn't launch on Sunday, either.
This morning, Frank Speech was supposed to go live for all users with its full suite of offerings.
Those attempting to log on and begin celebrating free speech sans swear words have been disappointed yet again.
Many are getting 404 error notices. Those who have managed to access the site have found that it's impossible to log in.
Frank Speech is entirely comprised of a white void with a small embedded video.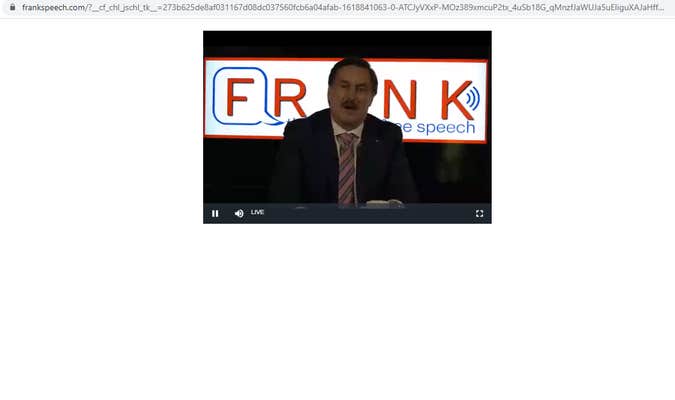 Just before 9am CT, Lindell's promised live stream began.
He claims that the site isn't working because it's under attack. And not just any attack, "the biggest attack ever."
"You're not going to be able to sign in," Lindell said. "...It's the biggest attack ever."
He said that Frank Speech is being attacked by "every country." Lindell made the same claim on his verified Telegram.
"FrankSpeech.com is having a massive attack against it currently. We are working to get it up ASAP! Thank you for your patience," he said.
Many of his Telegram subscribers are skeptical.
"It's not an attack. It's people trying to get on," Patriot Pepe commented.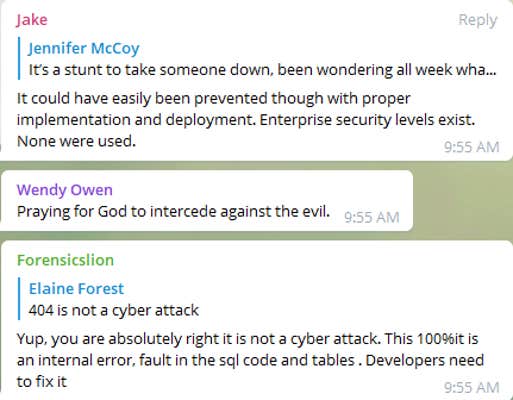 After bemoaning the attacks for a while, Lindell made a big announcement: MyPillow has filed suit against Dominion Election Systems for $1.6 billion dollars. He insists it's not a countersuit to Dominion's $1.3 billion defamation case against him and his company over his statements accusing them of rigging the election.
He brought on attorney Alan Dershowitz to talk about his case. Dershowitz, who's advised on the case, echoed Lindell's claims that Dominion's lawsuit is about censorship, and argued that people have a First Amendment right to lie about the company. He said that Dominion is the government for purposes of the case because it counts votes.
Others on the right agreed that making unfounded claims about a private company committing massive election fraud, which fueled the anger that culminated with the Capitol riots, is the same as having an open and honest debate about the election.
Lindell also claims that 6 million people were trying to access Frank Speech, which some found a bit hard to believe. The live stream is to continue for 48 hours. Guests reportedly will include Ben Carson and Diamond and Silk.
Lindell promises that eventually people will be able to log in.
The post My Pillow guy launches new 'free speech' social media site—but no one can log in yet appeared first on The Daily Dot.