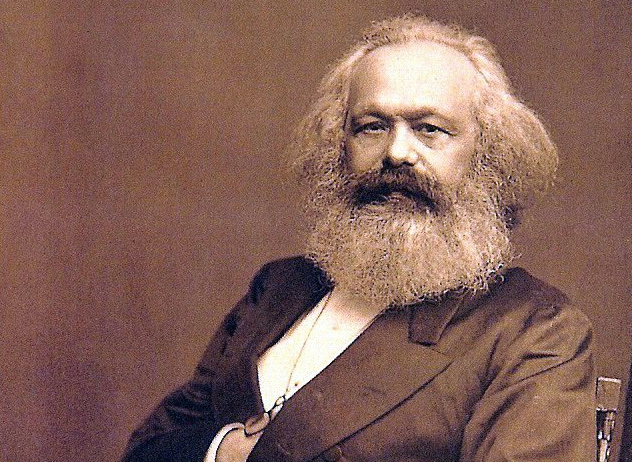 Geographer and Marxist scholar David Harvey did not set out to become a Marxist. He didn't even know what a Marxist was. He simply started to read Marx one day, at the age of 35, because all of the other social science methods he had applied in his study of the housing market and social unrest in US cities "didn't seem to be working well," he says in a Jacobin interview. "So, I started to read Marx, and I found it more and more relevant…. After I cited Marx a few times favorably, people pretty soon said I was a Marxist. I didn't know what it meant… and I still don't know what it means. It clearly does have a political message, though, as a critique of capital."
The word "Marxist" has been as much a defamatory term of moral and political abuse as it has a coherent description of a position. But ask Harvey to explain what Marx means in the German philosopher's massive analysis of political economy, Capital, and he will gladly tell you at length. Harvey has not only read all three volumes of the work many times over, a feat very few can claim, but he has explicated them in detail in his courses at Johns Hopkins and the City University of New York since the 1970s. In the age of YouTube, Harvey posted his lectures online, and they became so popular they inspired a series of equally popular written companion books.
Why study a dead 19th-century socialist? What could he possibly have to say about the world of AI, COVID, and climate change? "I think Marx is more relevant today than ever before," says Harvey. "When Marx was writing, capital was not dominant in the world. It was dominant in Britain and Western Europe and the eastern United States, but it wasn't dominant in China or India. Now it's dominant everywhere. So, I think Marx's analysis of what capital is and its contradictions is more relevant now than ever."
To illustrate, and exhaustively explain, the point, Harvey announced by tweet recently that he's made 5 courses freely available online as videos and podcasts. Find links to all 5 courses below. Or find them in our collection: 1,700 Free Online Courses from Top Universities.
Reading Marx's Capital Volume 1 with David Harvey – 2019 Edition
Reading Marx's Capital Volume I with David Harvey – 2007 Edition
Reading Marx's Capital Volume 2 with David Harvey
Reading Marx's Grundrisse with David Harvey
Marx, Capital, and the Madness of Economic Reason
Related Content: 
Marxism by Raymond Geuss: A Free Course 
A Short Animated Introduction to Karl Marx
David Harvey's Course on Marx's Capital: Volumes 1 & 2 Now Available Free Online
Josh Jones is a writer and musician based in Durham, NC. Follow him at @jdmagness
5 Free Online Courses on Marx's <I>Capital</I> from Prof. David Harvey is a post from: Open Culture. Follow us on Facebook, Twitter, and Google Plus, or get our Daily Email. And don't miss our big collections of Free Online Courses, Free Online Movies, Free eBooks, Free Audio Books, Free Foreign Language Lessons, and MOOCs.