Official Game Day Thread
Game #35/56 -- 4/2/21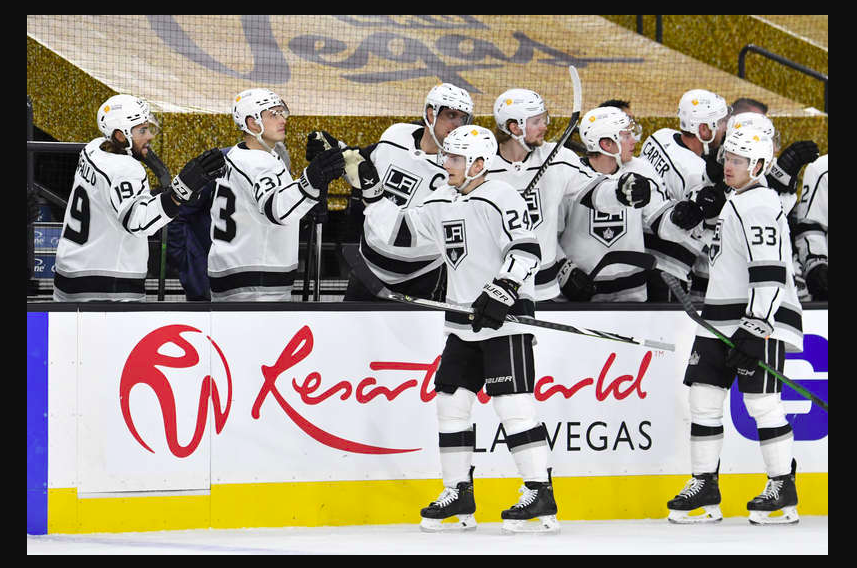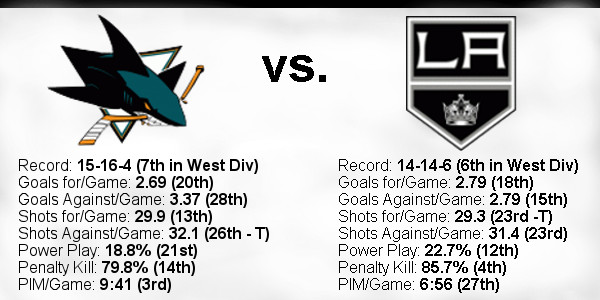 San Jose Sharks vs. Los Angeles Kings
at

Center | Los Angeles, CA
Previous Meetings:
03/24/21 — Kings 2,
Sharks 4
03/22/21 — Kings 1,
Sharks 2
02/11/21 — Sharks 2,
Kings 6
02/09/21 —
Sharks 4,
Kings 3 (SO)
**GAME TIME - 7:00 PM on KCOP 13*
Facts on the Fly courtesy of Rawley19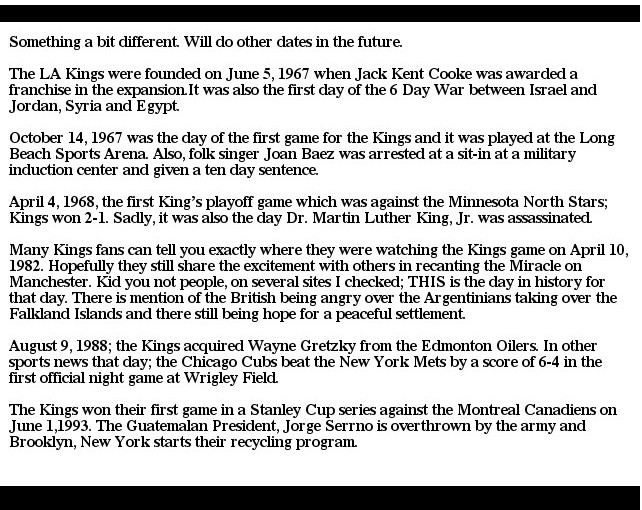 TV
:
**KCOP Ch13**
Radio
:
LA Kings iHeartRadio app
Please remember,
DO NOT
post links to Live Game Streams in the GDT or anywhere else on LGK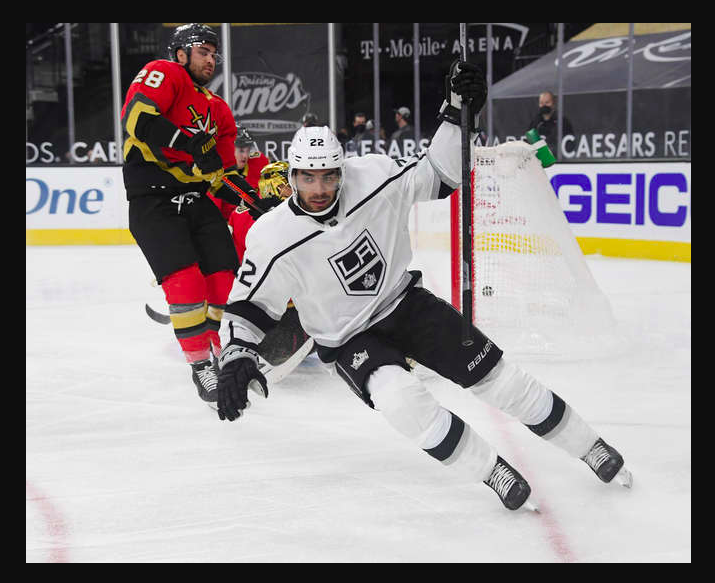 Todd McLellan Post Game Quotes 3/31/21
Check out articles on LA Kings Insider Here
Todd McLellan
On if it feels like the Kings are playing "playoff" games right now, with 22 games left:
Yeah, with 30 [games] left it was. We're there. We're right there with the rest of the pack. I think it's a race to one position for a lot of team, I'm not sure that anyone is going to catch Minnesota, Colorado or Vegas, the way they're playing, so it's a race for one position. We're there with a bunch of teams, every night is important. It's important for the evolution of our organization, but it's also important point-wise, for us to play well to put ourselves in a position to play later than the regular schedule.
On the importance of depth scoring tonight:
I think you just answered your own question, absolutely.
On Lias Anderson tonight, and the play of his line:
Let's start with Lias, I thought Lias did a really good job. He came to a new team, he played some games, he was in and out, he didn't get to play a lot and we asked him to go to the minors just to get his game polished up and get some game action. He did that, he was very patient, every day he showed up at the rink and I don't know how many times he walked by me and said "I'm ready" and he was. When his number was called, he was ready, good for him. I thought that line had a bit of a spark, which was good for our team tonight. [The Golden Knights] were short a player, and then when Chandler took the major they were short two, so I think us having a fourth line that could give us some minutes was valuable.
On the importance of finding two points in this building:
I think yes, the answer quite simply is yes, but it's tough to win here. One of the toughest arenas to win in, in the National Hockey League, and for us to get a win, we put it in the bank, it gives us two points that I don't think a lot of teams are going to get out of this building. That certainly helps. We're happy with the win, get some rest, and continue to play, because the games are coming fast.
On the Kings strong record in the second half of two-game sets this season:
Well, the urgency, the fact that we can make some adjustments and fix some things from the game before. Leadership, conditioning, I think that's an important part, we've got a well-conditioned team I believe, those are all factors I think that go into that second game.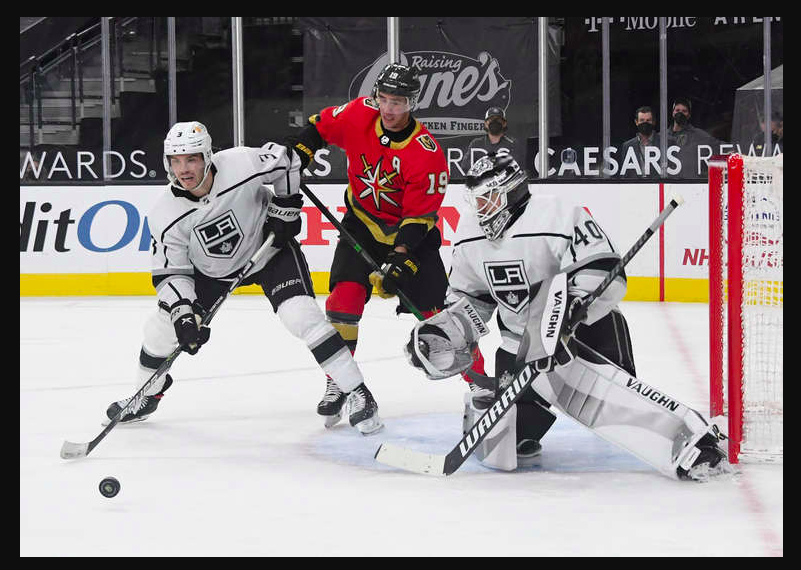 Subject To Change
FORWARDS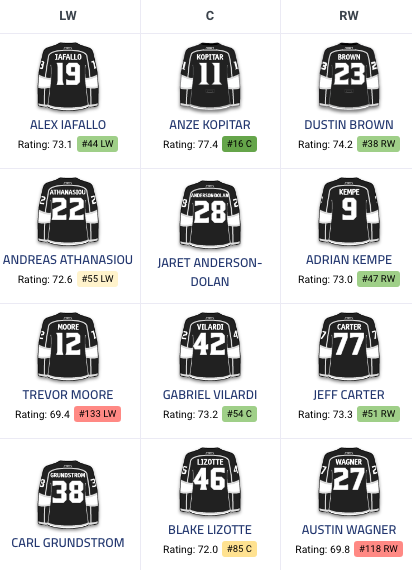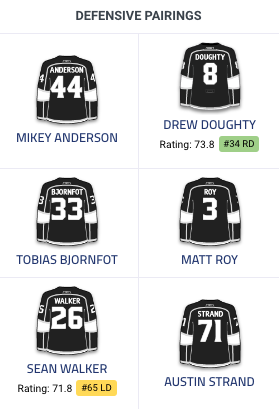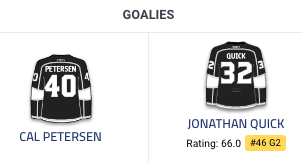 __________________________________________________
__________________________________________________
Sharks Probable Lineup
(courtesy of
www2.dailyfaceoff.com
)
FORWARDS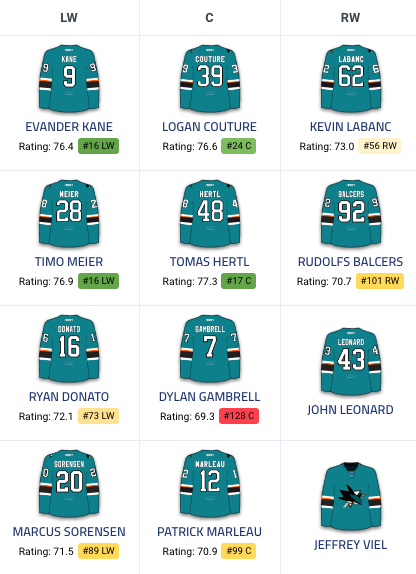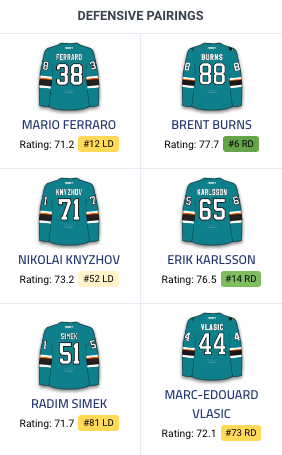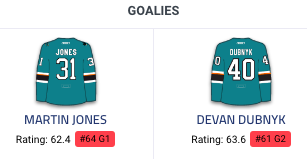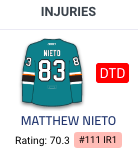 Former Cup-Wining King
Martin Jones
_________________________________________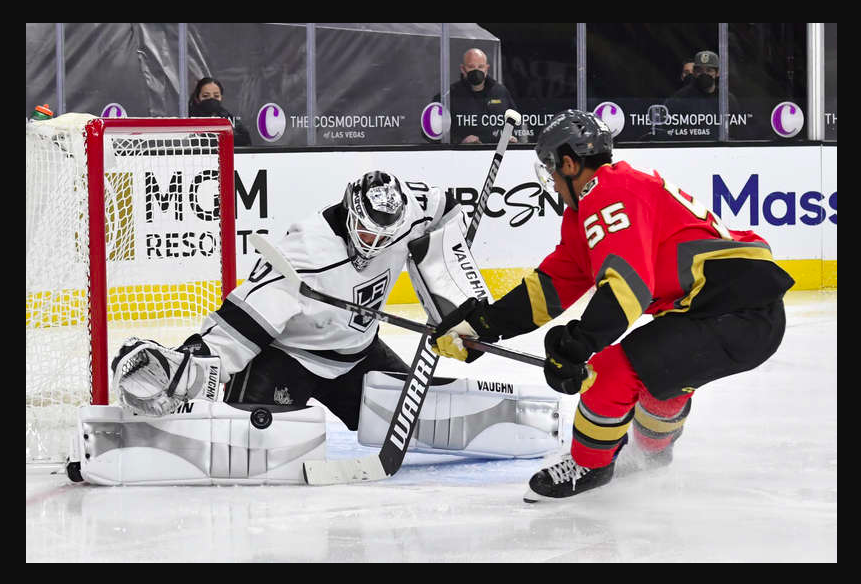 GOALIE COMPARISONS

PLAYER STATS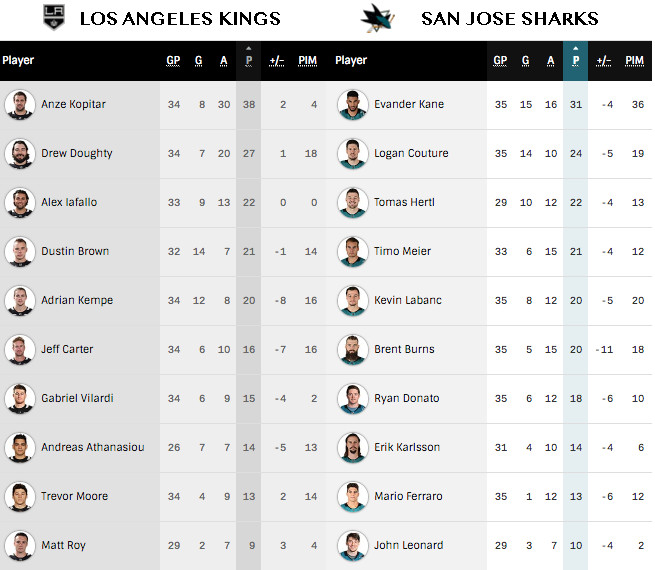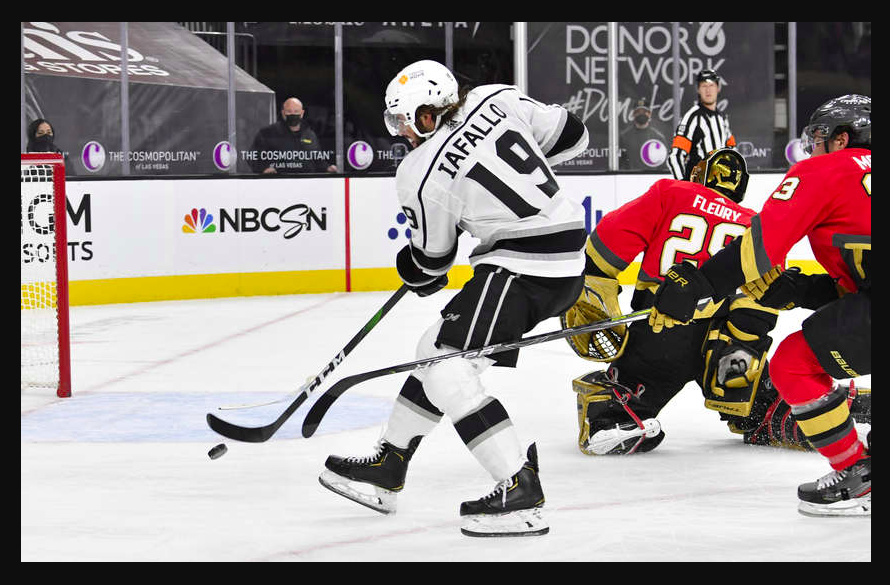 HONDA WEST DIVISION STANDINGS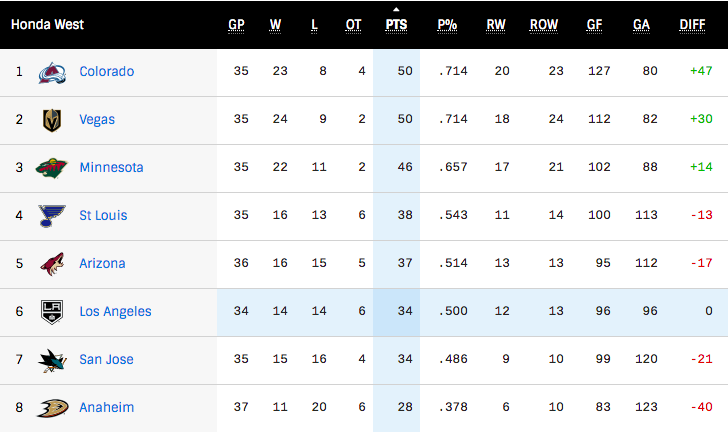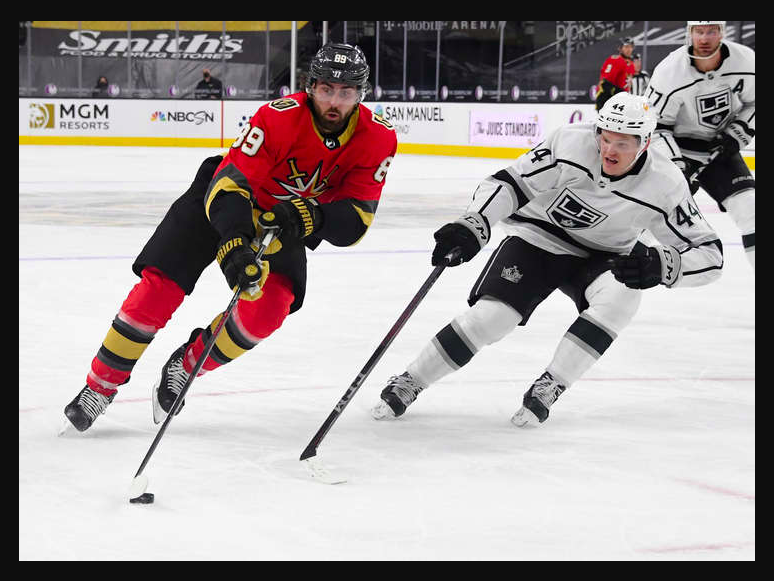 Tonight's Poll Question:
QUESTIONS COVER TONIGHT AND TOMORROW'S GAMES

Since these are back to back games, and jammer and I are busy, these questions are for BOTH GAMES, tonight and tomorrow.

Part 1: How many TOTAL GOALS by both teams will be scored in these 2 games? (shootout will count as 1 goal only)
you can take 3 guesses

Part 2: How many TOTAL PENALTY MINUTES will be assessed in these 2 games? (the Sharks take a lot of penalties)
You can take 3 guesses

Take your best guesses in your post below. The only prize is the glory of seeing your name in the next GDT if you get it right.
Previous Game's Winners
Congratulations to the following posters who correctly guessed the second goals would be scored by Andersson or Theodore in the previous game:
Andersson:
Clif
kingsmen93
Theodore :
MaxwellSmart
Busted Chops
Poll Win Totals
Kings Of The Mountain
with
21
points:
Dr. Tran
Helvetica
20 points
Rusty
VegasHockey
19 points
AngelEyes
CIrvine
hokiecat
Liz4LA
notbob
18 points
hornman
John a90
LeftyKing
17 points
cokingsfan
MaxwellSmart
Stormy2213
16 points
VCRW
15 points
Clif
Rogie-Vachon
14 points
forum gold
jammer06
KHenry14
13 points
Chateau Bow Wow
dannybuoy1
pray4mojo
srm1105
12 points
DRGinLBC
Nyssa42
sonnyboy11
TooCool
waynet
11 points
SirJW
10 points
9 points
JayWells24
MBreeden
Sevenhole
8 points
JETS GARAGE
kingsmen93
Puckmaster
Rawley19
7 points
Joe Lavigueur
6 points
5 points
Busted Chops
Histiking
Ice24
4 points
empire
Ragbone
randdog
3 points
05/29/93
beedee
Byron
FAN4LIFE
Greg33
LAKingSteve
Zombitar
2 points
NobleSavage
Shackleford
1 point
beady eye
Dexter
Dirtweazle
Ecktore
jom
STONE
***Bet your karma in geogirl's KARMA BETTING THREAD HERE***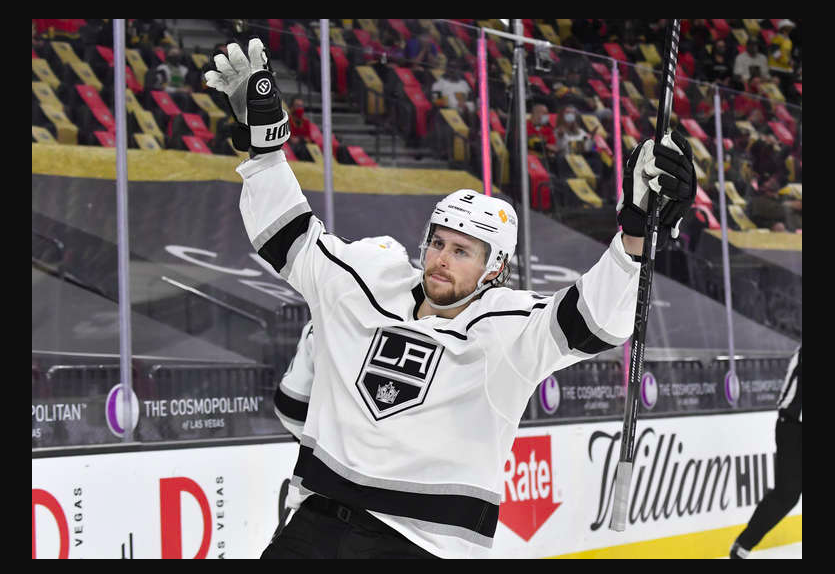 ________________________________________________
Photos courtesy of nhl.com.