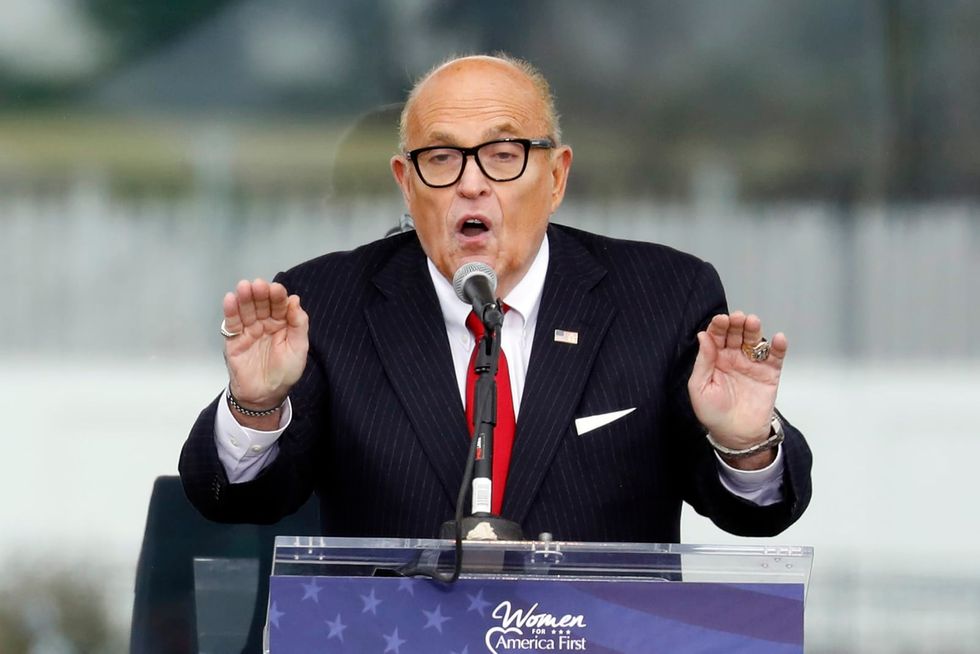 On Saturday, The New York Times reported that Fani Willis, the new district attorney of Fulton County, Georgia, is zeroing in on former President Donald Trump's allies — and that Rudy Giuliani in particular could be in legal jeopardy.
"The misinformation spread by Mr. Giuliani could prove problematic, as Ms. Willis said in her letters that she would review 'the making of false statements to state and local governmental bodies,'" reported Danny Hakim and Richard Fausset. "Georgia law bars 'any false, fictitious, or fraudulent statement' within 'the jurisdiction of any department or agency of state government.'"
"Ms. Willis is also open to considering not just conspiracy but racketeering charges," continued the report. "As she put it in the interview, racketeering could apply to anyone who uses a legal entity — presumably anything from a government agency to that person's own public office — to conduct overt acts for an illegal purpose. In this case, it applies to the pressure the president and his allies exerted on Georgia officials to overturn the election."
Giuliani has been at the center of a number of false claims of voter fraud in the wake of President Joe Biden's victory in 2020 presidential election. He argued in court to have the election thrown out in Pennsylvania, and flubbed several basic legal concepts including not knowing what strict scrutiny is.
This is not the first time Giuliani has faced legal scrutiny; he was also federally investigated for his role in the scheme to pressure the Ukrainian government into announcing an investigation of Biden's family, a scheme for which Trump was impeached in 2019. A more recent report suggests the Trump Justice Department tried to hold up this investigation.