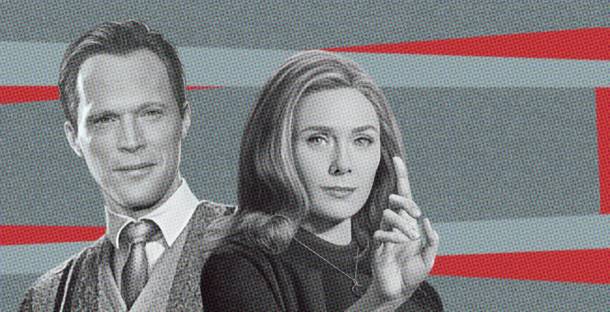 The sixth episode of WandaVision premiered on Disney+ on Friday, confirming several big leaks that appeared online in recent weeks.
As WandaVision advances, the mystery surrounding Wanda's actions is slowly explained, but we're still missing big pieces of the puzzle.
A brand new leak might provide a significant clue, an answer to one of the most important questions we have about Wanda's actions. If accurate, the leak shows us how it all began.
---
WandaVision Episode 6 is now playing on Disney+, and without ruining it for you, I will say that it confirms all the leaks we saw in the previous days. Before Episode 5 came out, someone posted a few key scenes from this week's installment, revealing that a particular character would appear in the TV show — that person appeared at the end of Episode 5. Then, with just hours to go until the Episode 6 premiere, someone posted the episode's full script. Suffice it to say, I read it before watching the episode. All the previously leaked footage and the clips included in trailers were part of that alleged script. Watching Episode 6 was a sort of deja-vu experience. Everything in that script turned out to be correct.
What I'm getting at is that WandaVision does suffer from a leaks problem, something we haven't witnessed with Marvel movies. Sure, the Endgame plot did leak in the final weeks ahead of the premiere, when several people with access to it spoiled bits of the action. But WandaVision leaks seem to be piling up at an alarming rate. Don't get me wrong, I can't wait to see more of WandaVision, and I love spoilers. But not everybody does enjoy knowing what happens in these MCU adventures beforehand. That's why I'll tell you that a significant spoiler lies ahead before I tell you that a brand new leak might explain a huge WandaVision mystery.
Today's Top Deal
Price: ""
Coupon Code: "" (by "")
Buy Now
Today's Top Deals
Trending Right Now:
A massive leak might explain one of the biggest 'WandaVision' mysteries originally appeared on BGR.com on Fri, 12 Feb 2021 at 23:16:24 EDT. Please see our terms for use of feeds.