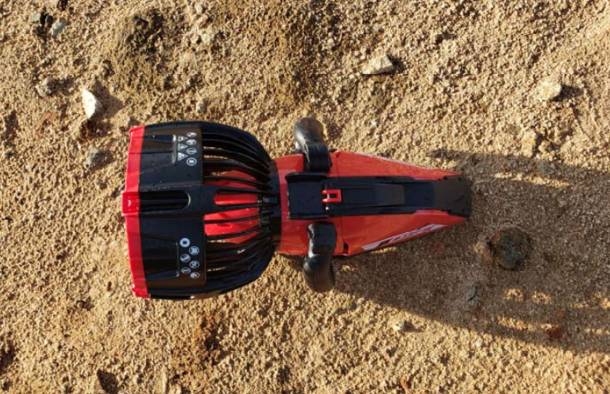 A suspect wanted by the FBI attempted to escape capture by riding a submersible 'sea scooter' in a California lake.
Matthew Piercey was wanted in connection with a pyramid scheme that collected tens of millions of dollars from unwitting investors.
He was arrested after resurfacing from the lake just half an hour after jumping in.
---
Running from FBI agents is usually not a good idea — well, let's be real here, it's never a good idea — but a California man named Matthew Piercy had a trick up his sleeve as he attempted to evade the FBI during a recent car chase. Dumping his truck and snatching something out of the back, Piercey reportedly jumped into Shasta Lake, just north of Redding, California, and managed to avoid capture for nearly a half-hour.
As Gizmodo reports, he did so with the help of a Yamaha Sea Scooter. What is a sea scooter, you ask? Well, allow me to explain in excruciating detail...
---
Today's Best Deal
---
Today's Top Deals
Trending Right Now:
Suspect evaded FBI for half an hour by jumping in a lake with a 'sea scooter' originally appeared on BGR.com on Tue, 17 Nov 2020 at 17:46:01 EDT. Please see our terms for use of feeds.