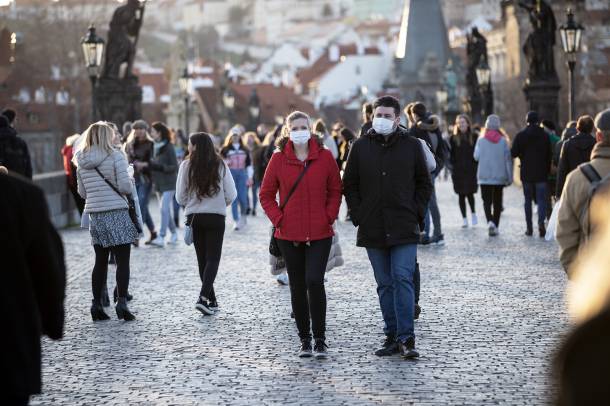 Citing an increasing number of instances where the novel coronavirus has been detected on frozen food, as well as studies that say the virus has been spreading in Europe much earlier than believed, a Chinese state-run paper wonders whether the Wuhan pandemic started outside of China.
Some Chinese health officials reportedly entertain the idea that the Wuhan outbreak might have started with imported frozen food, but they have no data to back it up.
---
The novel coronavirus's first birthday has arrived, as the first known COVID-19 patient in Wuhan dates back to November 17th, 2019, according to data from the country. In all that time, China has never offered an official timeline of the Wuhan outbreak. We still don't know how the first patient or group of people got infected. The World Health Organization's planned investigation will take some time. It's worth pointing out that WHO officials have not been allowed in Wuhan, and Chinese researchers will visit ground zero in the upcoming phase of the investigation.
China initially pointed to the Wuhan market as the source of the virus, then said in later remarks that the market was just a victim of the outbreak. China also defended against accusations that the virus was created in a lab or accidentally escaped from one. The country already attempted to suggest that the pandemic might have started elsewhere, blaming it on the US at one point. Spain also came up on China's radar due to one study that said the virus had been detected in sewage samples dating back to March 2019. But China has now shifted to a story that might make more sense. "Was the Wuhan outbreak caused by imported frozen products?" a story in one of China's state-sponsored papers asks.
Today's Top Deals
Trending Right Now:
China wants us to believe the coronavirus pandemic didn't start in Wuhan originally appeared on BGR.com on Tue, 17 Nov 2020 at 20:01:38 EDT. Please see our terms for use of feeds.